This year's BITD Parker 425 kept us on our toes, with a different leader both physically and on corrected time almost every lap. For most racers, this would be the first race of the 2021 season.
Qualifying was cancelled due to COVID restrictions, so starting order was on random draw.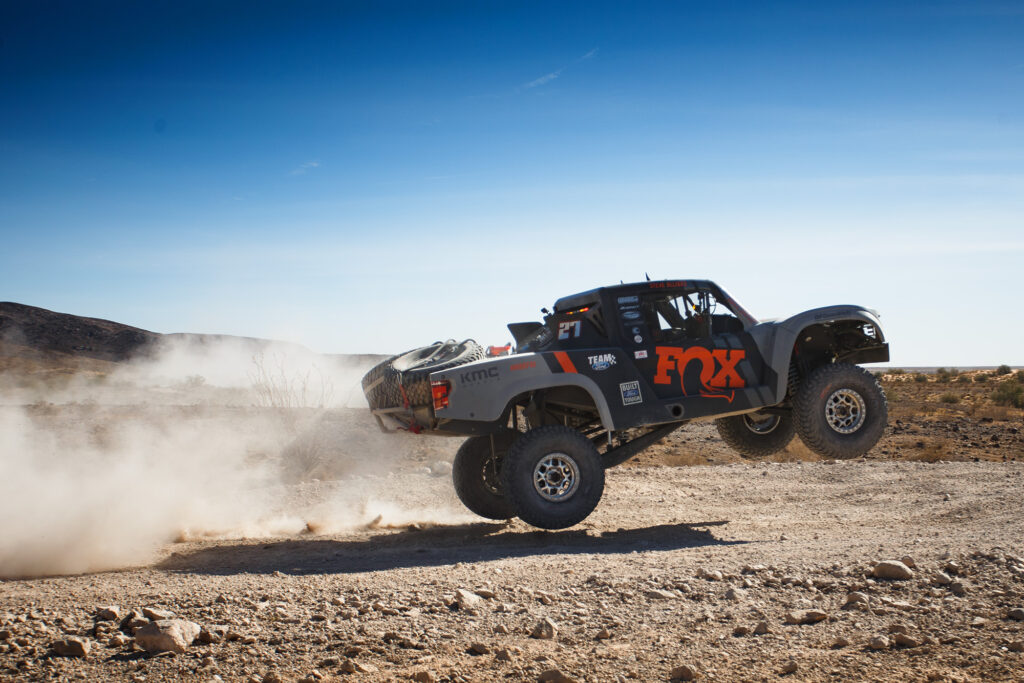 Steve Olliges in the #27 started on the pole. Olliges lead most of the first lap until Josh DeJong would take the physical lead near the end of the first lap.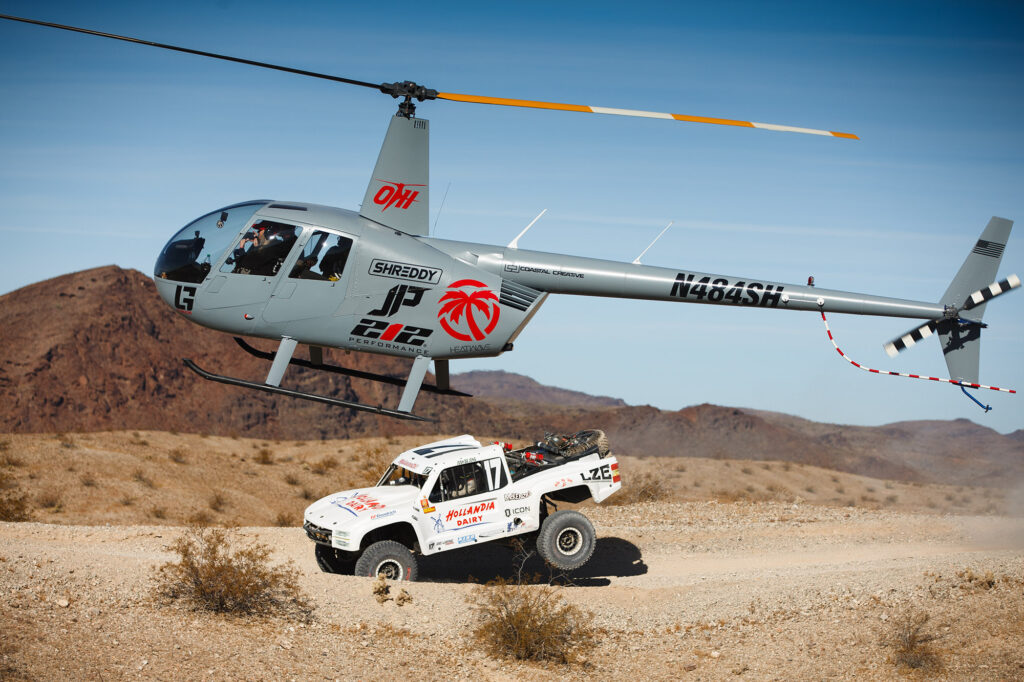 Following closely behind DeJong was veteran driver, BJ Baldwin in the #97. BJ took the lead on the second lap but faced a mechanical issue bringing him to a stop. They fixed the truck and finished 10th in class.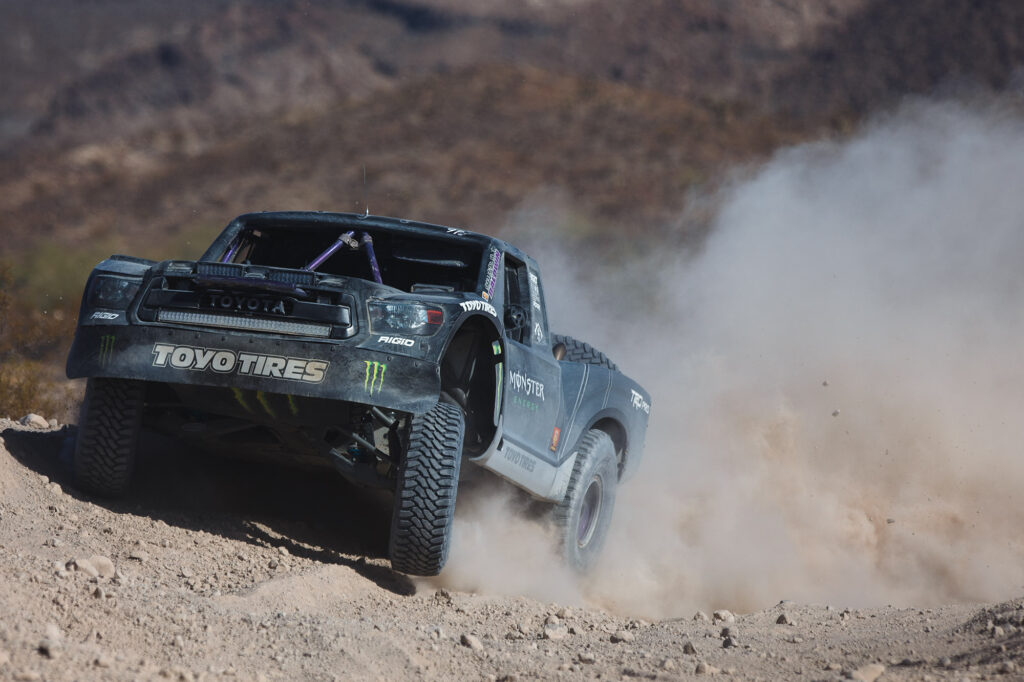 Steadily making his way through the course was Dave Taylor in the Adonia Racing #26 truck. Taylor kept his pace and crossed the finish line in 8th place in class.
Tracy Graf trucked through the 400+ mile race and finished 13th.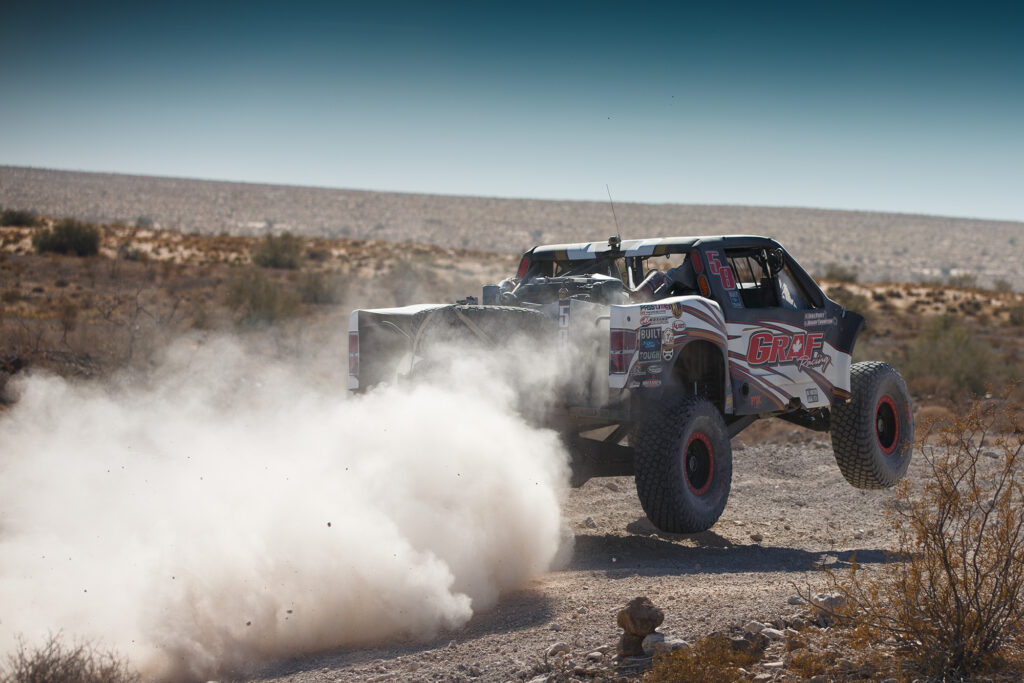 By the end of the second lap, Olliges made it back to the front of the pack. He led up until the last 30 miles, where he suffered a steering issue putting him behind the lead pace. He finished the race in 12th place.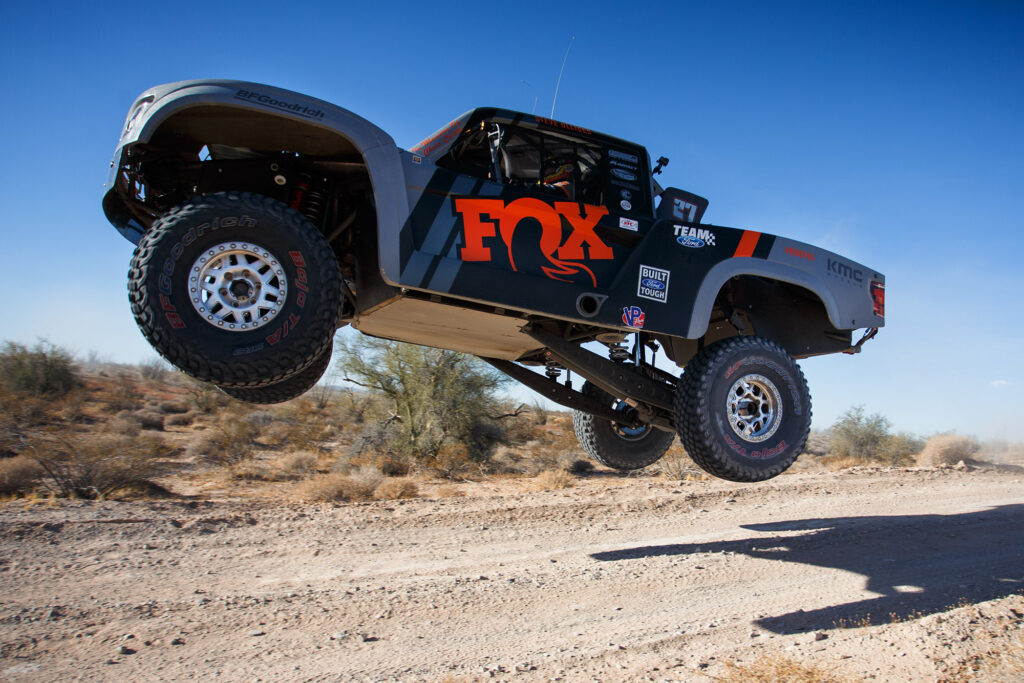 Next up, King of the Hammers. We're excited to see everyone out there!
Team DRE Results – BITD Parker 425
8th – #26 Dave Taylor
10th – #97 BJ Baldwin
11th – #17 Josh De Jong
12th – #27 Steve Olliges
13th – #58 Tracy Graf