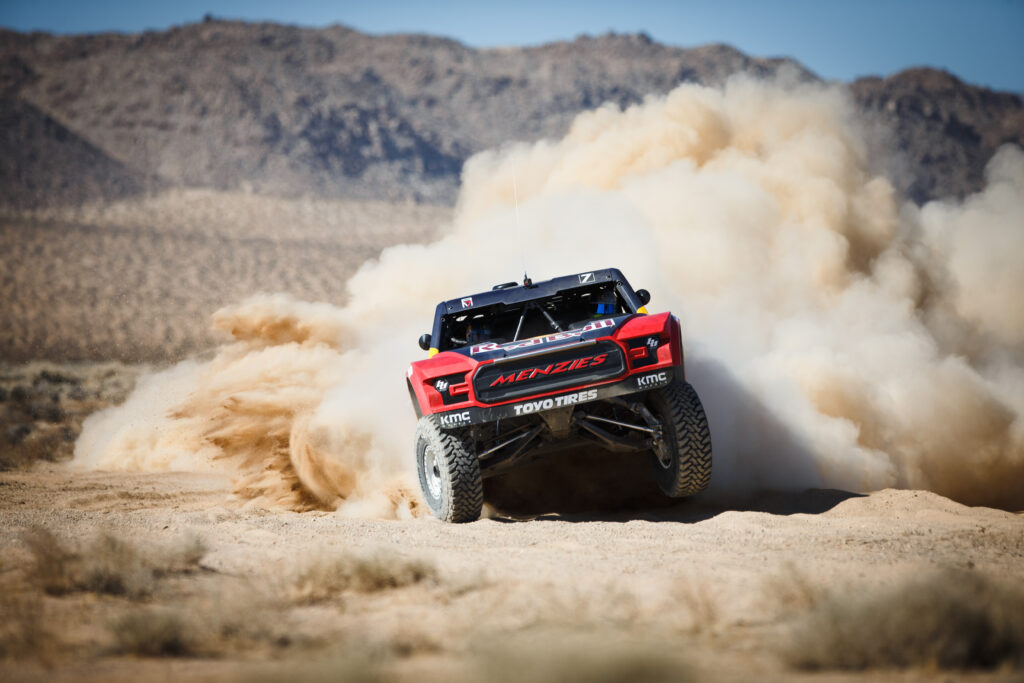 This year's Toyo Tires T1 Desert Invitational brought some of the best drivers in the industry to some of the roughest terrain in the race for $100k. 12 trucks started the race, 8 of which were equipped with a Dougans Engine.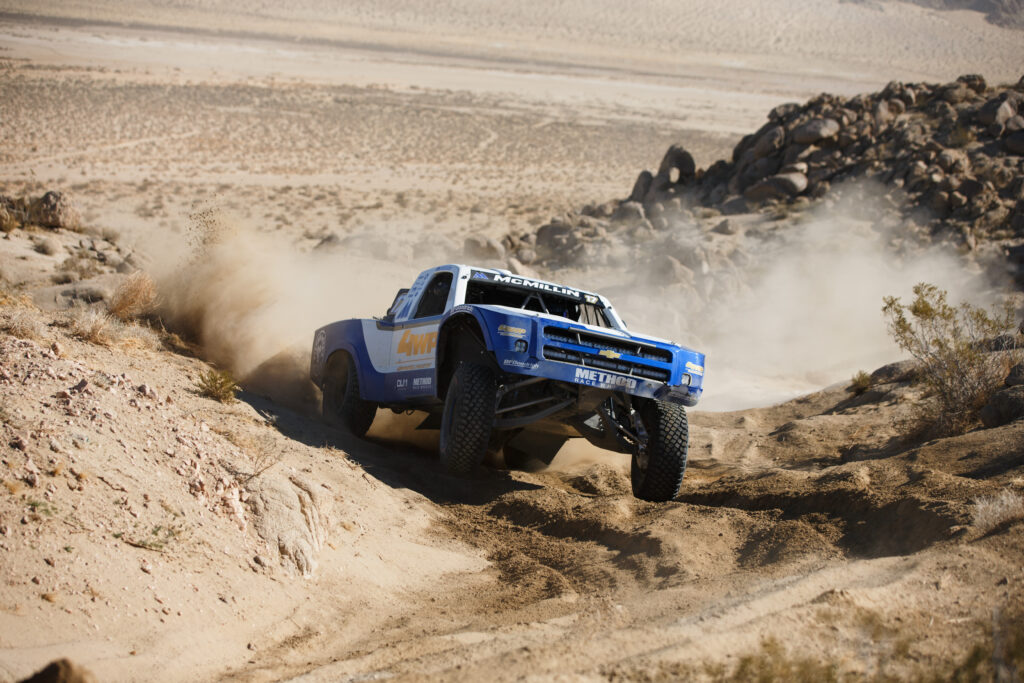 For many teams, this race would be their first for the year. Bryce Menzies and Dan McMillin both brought new Dougans Powered Big Block Mason Motorsports AWD trucks to Hammertown.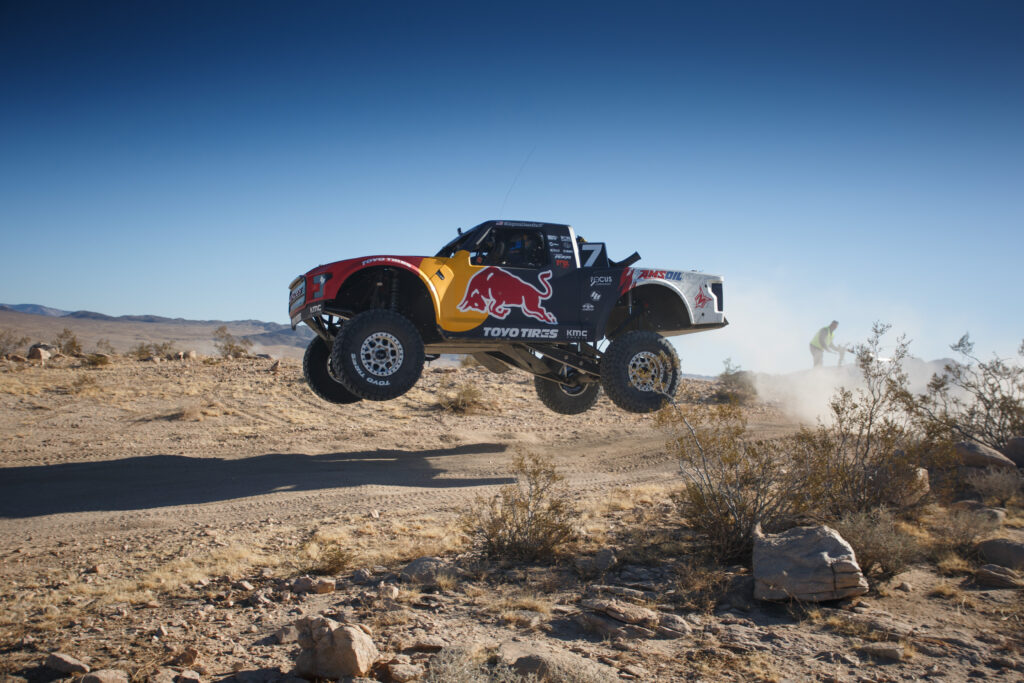 Race day started with the prologue where racers ran a 20-mile loop to qualify for the race. Bryce Menzies qualified 1st in the new #7 and Andy McMillin qualified 2nd in the #24. The 4th, 5th and 6th starting positions would go to Dan McMillin, Brett Sourapas, and BJ Baldwin. Raul Gomez got the 9th spot and Eric Husted with the 10th.
Bryce held the lead through the first lap, with Andy pacing himself close behind on split times. Dan, Sourapas, and BJ held their positions and continued charging through the dust. Later in lap one, an unfortunate rollover of the #24 ended the race day for Andy and his team.
Dan McMillin was set out to prove what his new AWD could do and ran a hard race in 3rd most of the day. Veteran driver BJ Baldwin was also on a mission. The battle between the #17 of McMillin and #97 of Baldwin continued, until Baldwin made the pass for 3rd.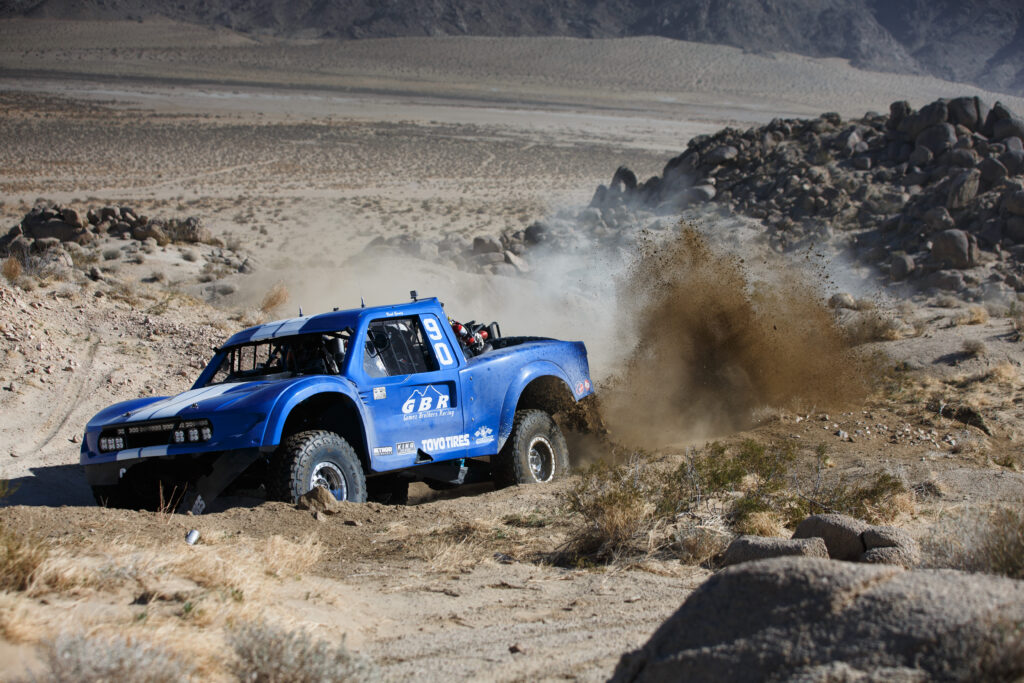 The #90, driven by Raul Gomez steered clear of trouble all day with his focus on the finish line.
By the end of the day, it was evident that this was a race of endurance. 12 trucks took the green flag and only 6 would finish. Bryce brought his fresh Big Block powered AWD across the line first, taking home a trophy and a $100k check!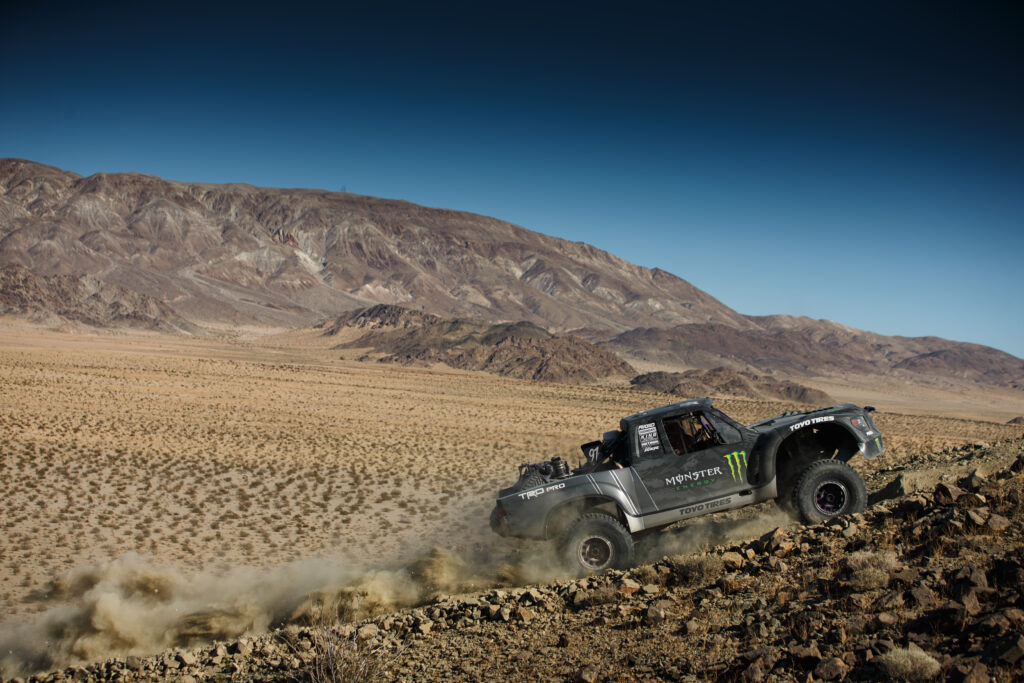 Team Dougans filled 4 of the 6 finishing spots for the 2nd annual T1 Desert Invitational. BJ Baldwin started out his season with a podium finish in 3rd. Dan McMillin finished 4th and Raul Gomez 6th. Congrats to everyone who made it to the checkered!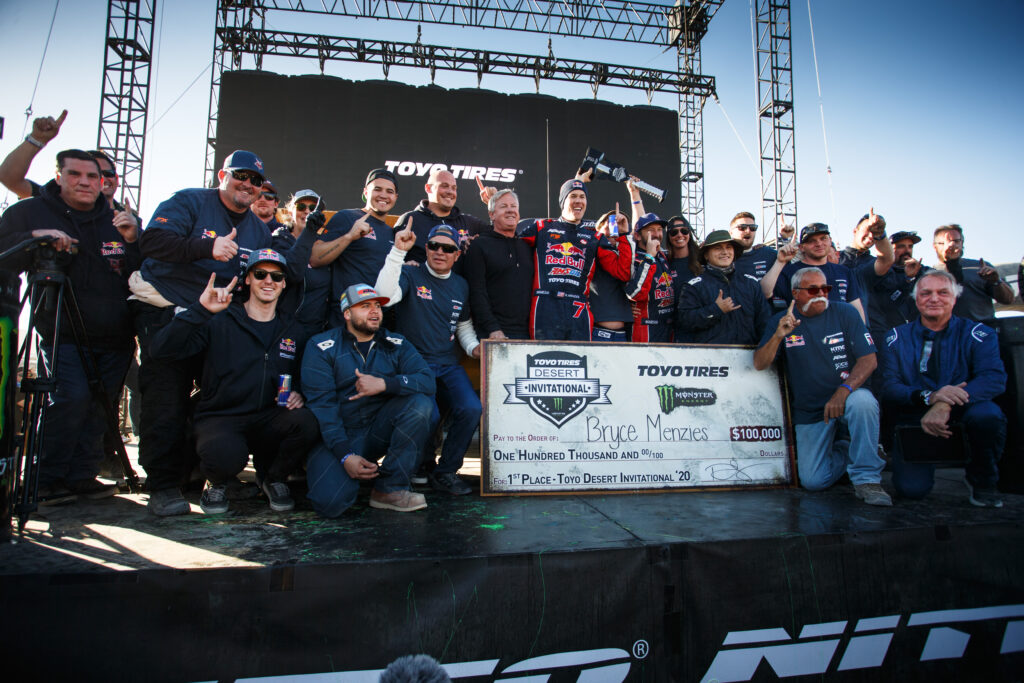 Dougans Racing Results
Toyo Tires T1 Desert Invitational
1st – #7 Bryce Menzies
3rd – #97 BJ Baldwin
4th – #17 Dan McMillin
6th – #90 Raul Gomez