The annual King of the Hammers race is infamous for its tough terrain; a true endurance test of the vehicles and the drivers. However, if you are one of the lucky ones to make it to the finish line, there is a $50,000 waiting for first place. This year, Trophy Trucks (T1), Class 1 (B1) and 6100 (T2) would race together. The course structure differs from most other series, as the course switches from a 40-mile loop to a 70-mile loop every other lap. The overall course was 250-miles.
Eighteen T1 trucks qualified Saturday morning for the T1 vs B1 race on Sunday. Bryce Menzies, winner of last year's King of the Hammers, brought out his Mason 4WD truck to defend his title. Menzies qualified 1st by almost a minute over the rest of the field.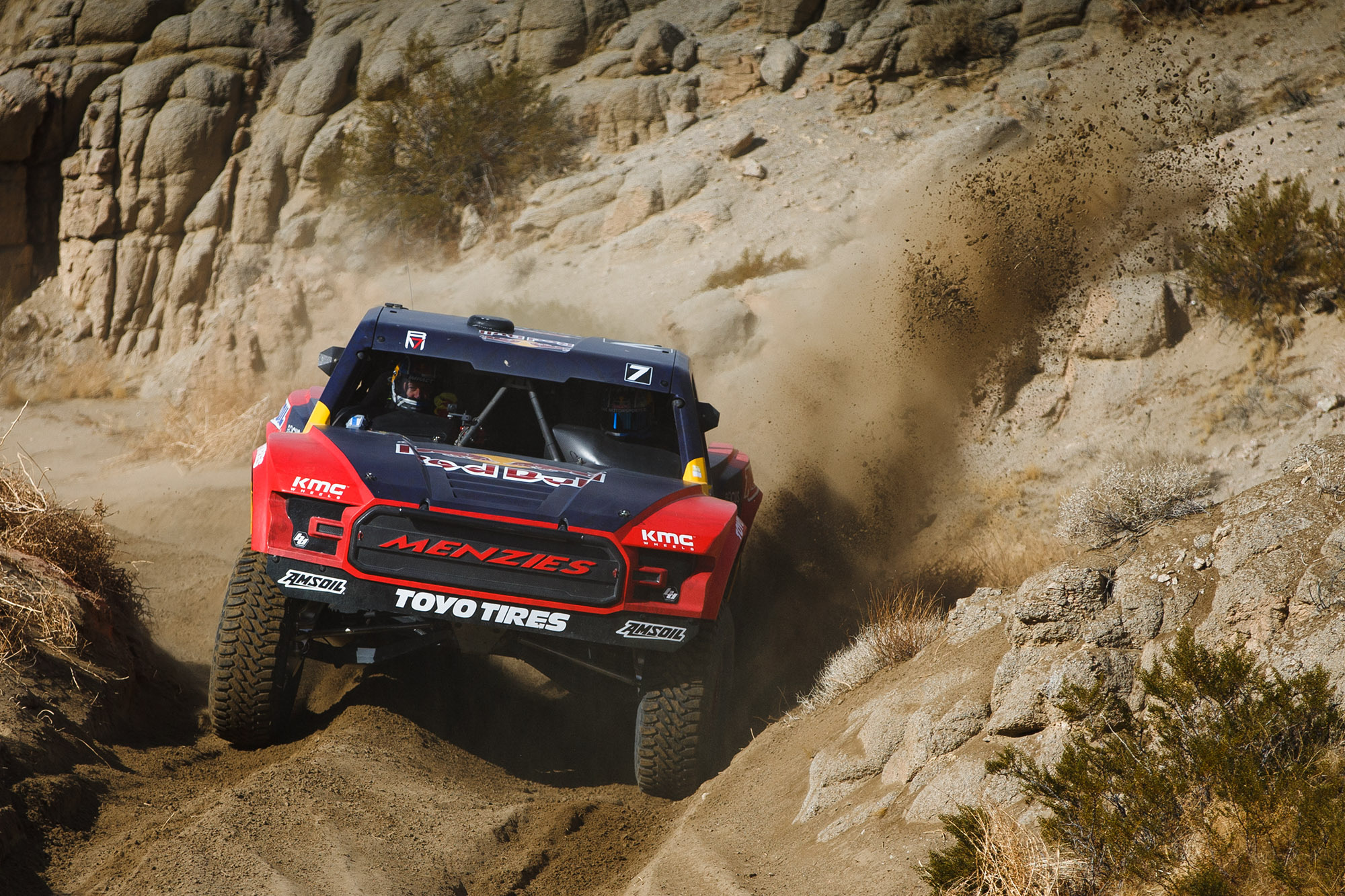 Cameron Steele, who would be competing in 4 other races throughout the KOH week, qualified 4th for the T1 race.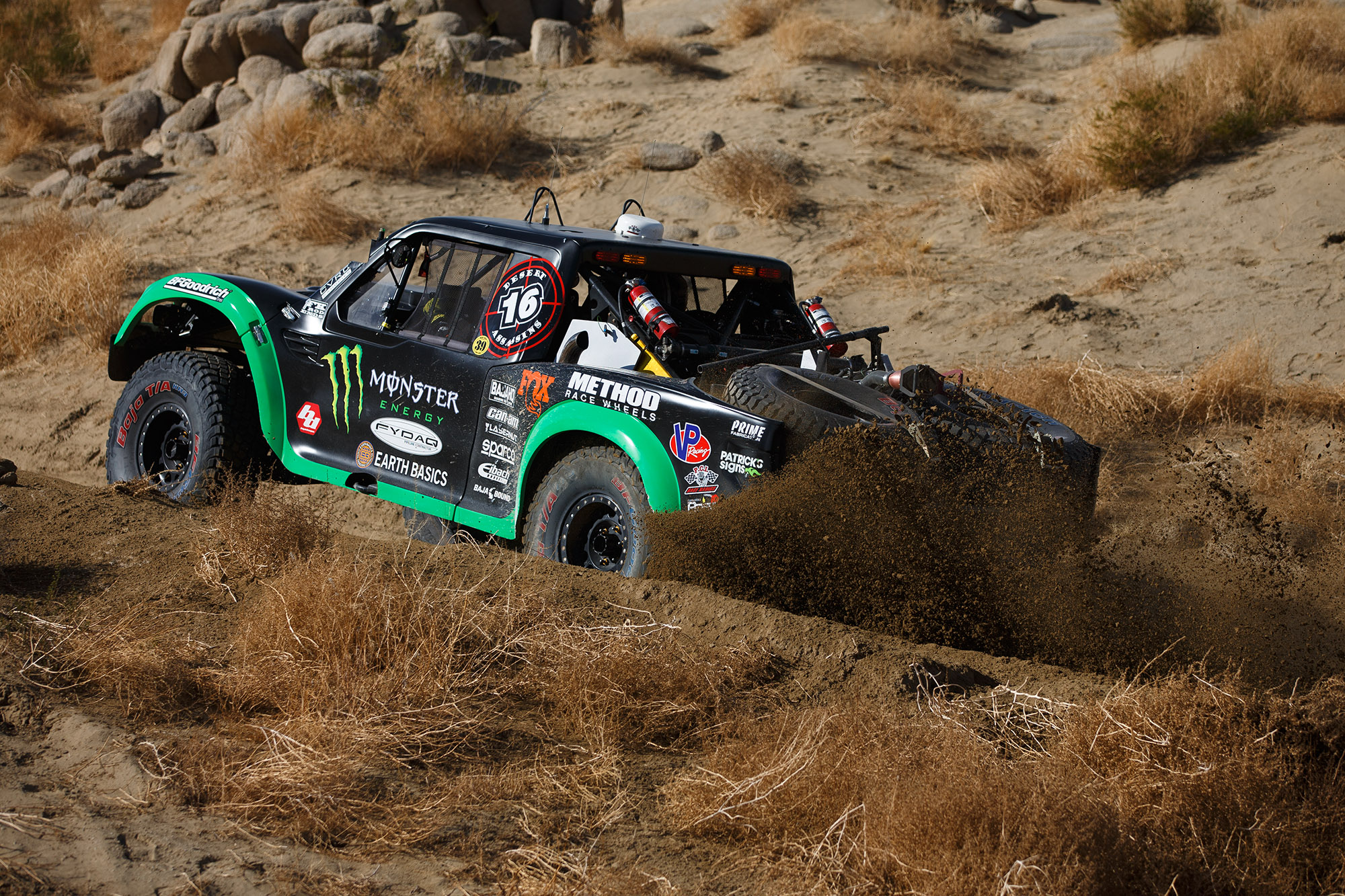 Not far behind him was 16-year old Jax Redline starting 5th.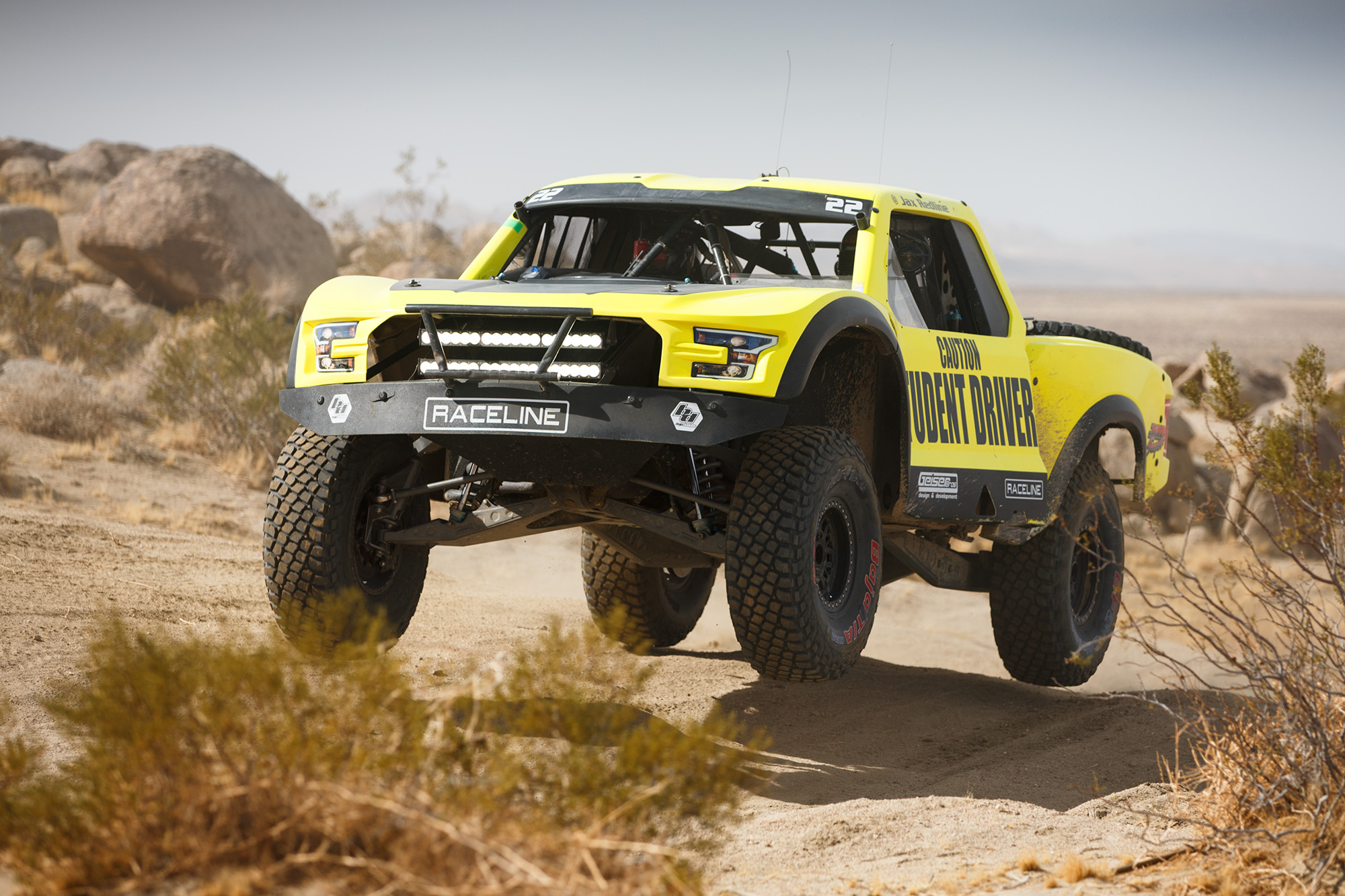 Eric Hardin would start 6th and Raul Gomez in 9th.
Ray Griffith raced the #153 car in the B1 class, repping the Jeff Quinn livery. Griffith was fastest qualifier in the group.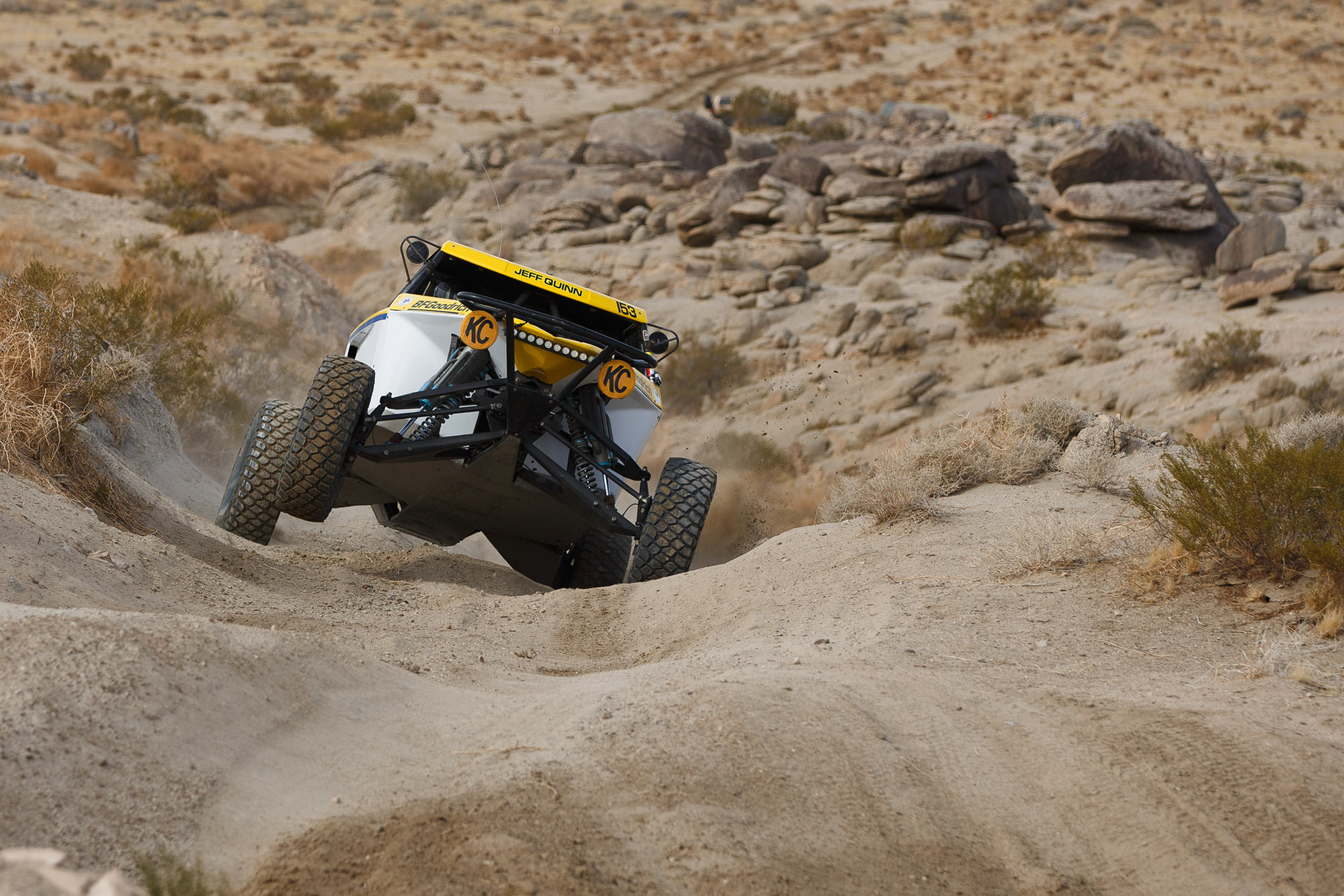 Bryce took off the line and jack-rabbited ahead of the rest of the pack. He would have an advantage in this race, being the only all-wheel drive truck in the class.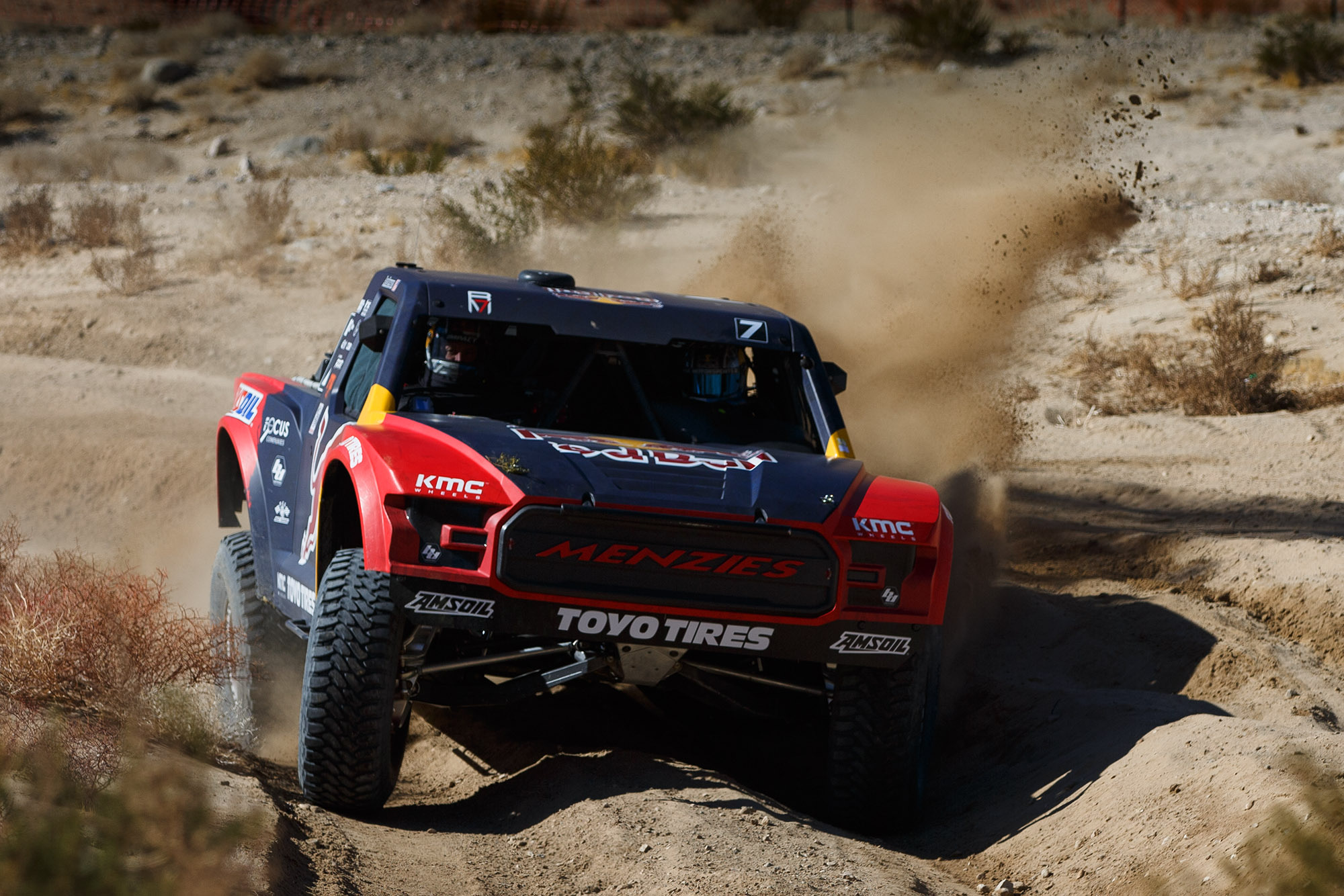 Cameron Steele made steady gain throughout the race, battling closely with Jergensen for 2nd the last few laps.
Jax suffered a few flat tires, due to the rough rock terrain, but kept trucking through.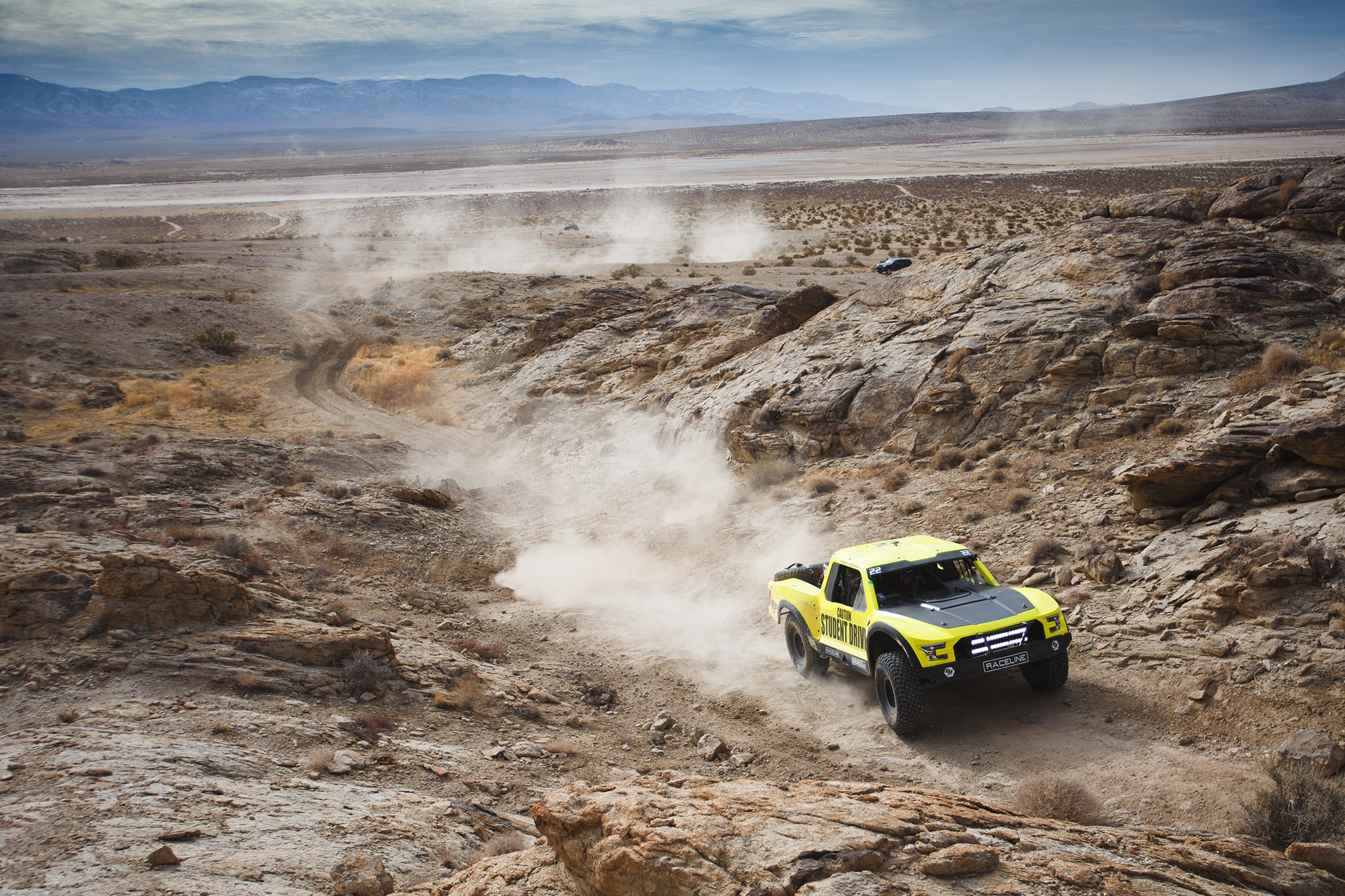 Menzies held his lead the whole race and crossed the finish line in 1st overall with a time of 5:38:00. Huge congratulations to Bryce and his team on their 2nd consecutive KOH win!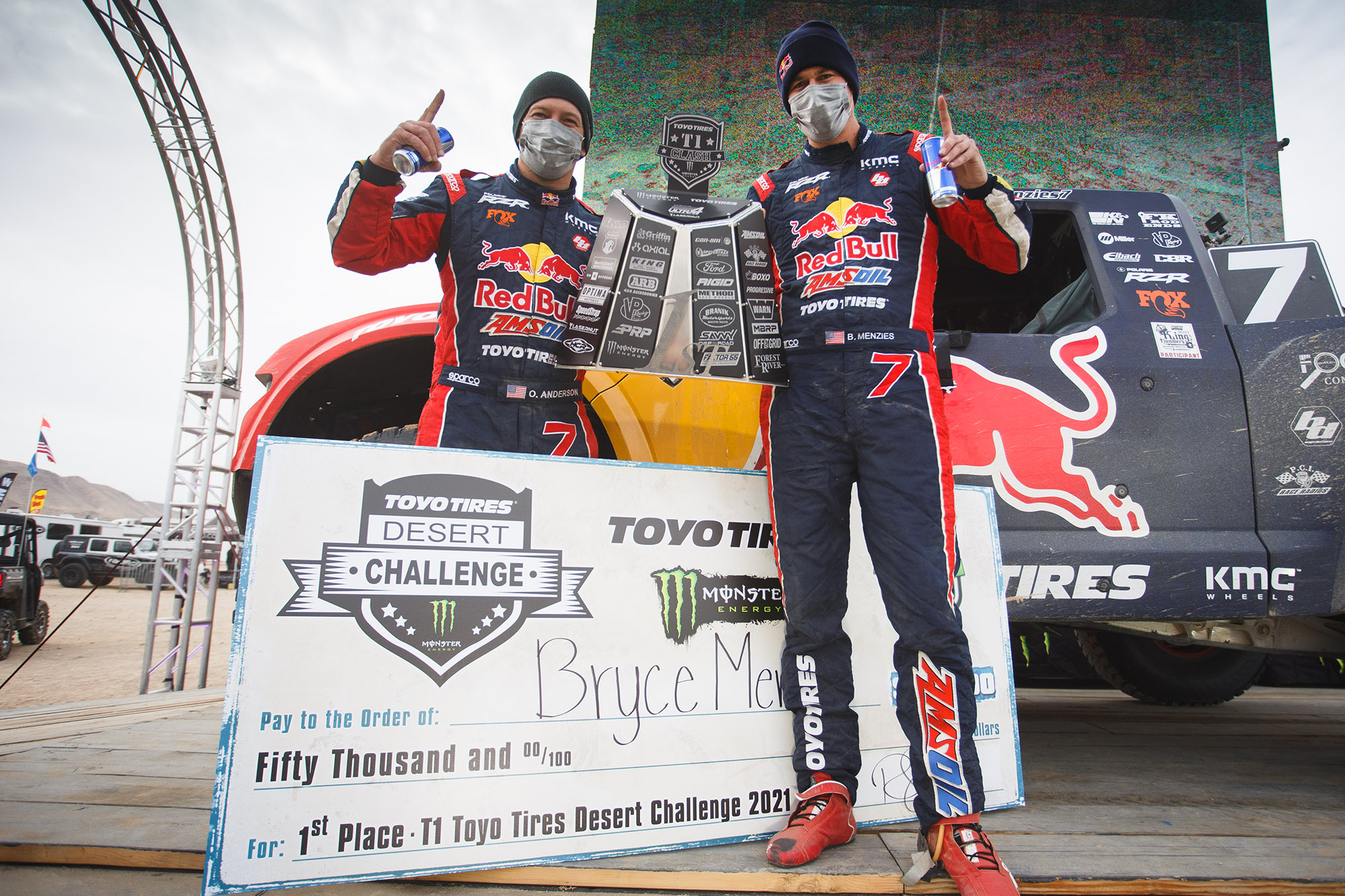 Steele crossed the line physically in 3rd, but 2nd on corrected time by only 14 seconds! Congrats to Cameron and the team on the 2nd place! Great way to start out his week of racing.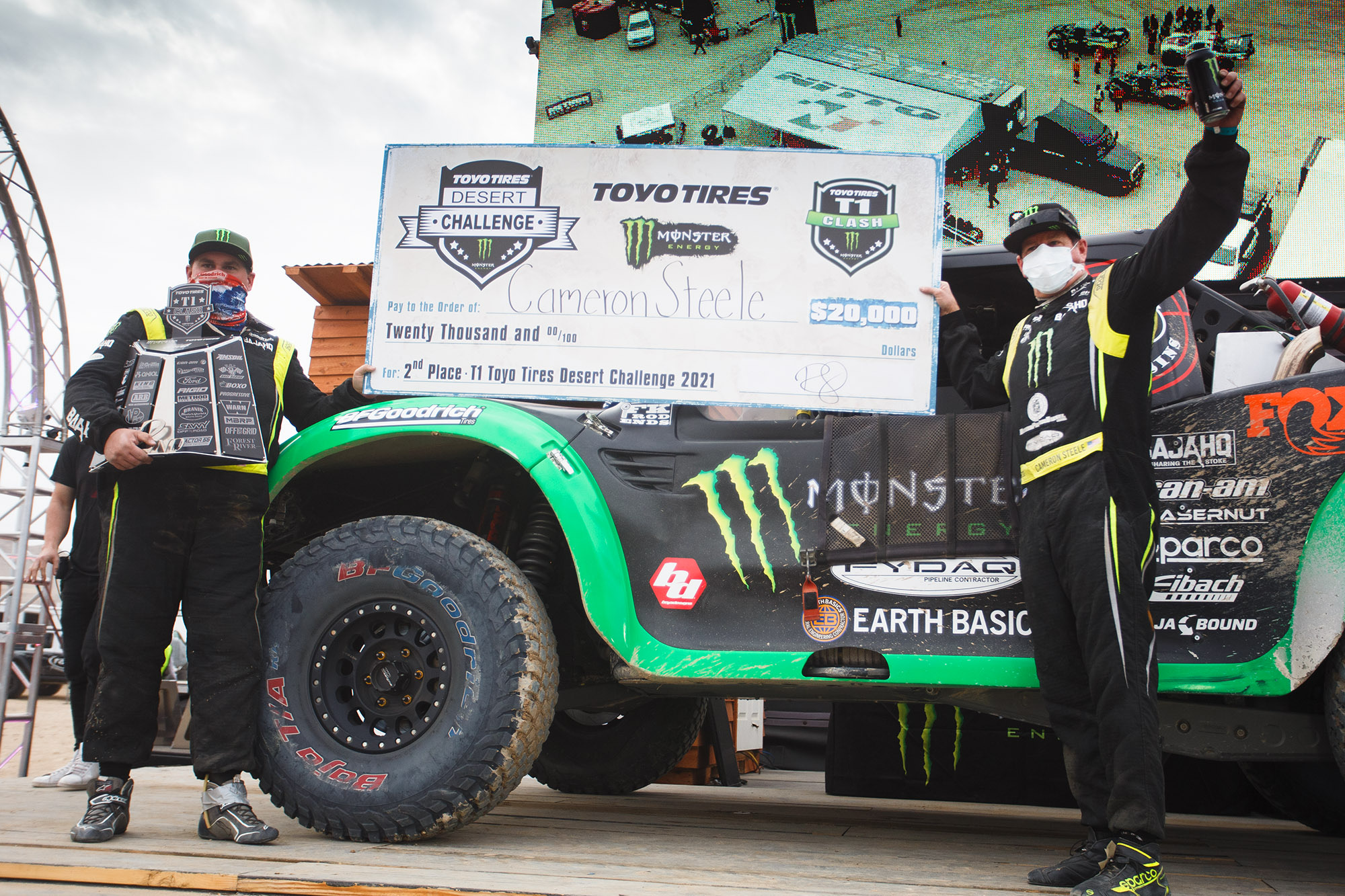 Ray Griffith had a flawless race and came in 1st in the B1 class and 9th overall! Great to see this team doing so well!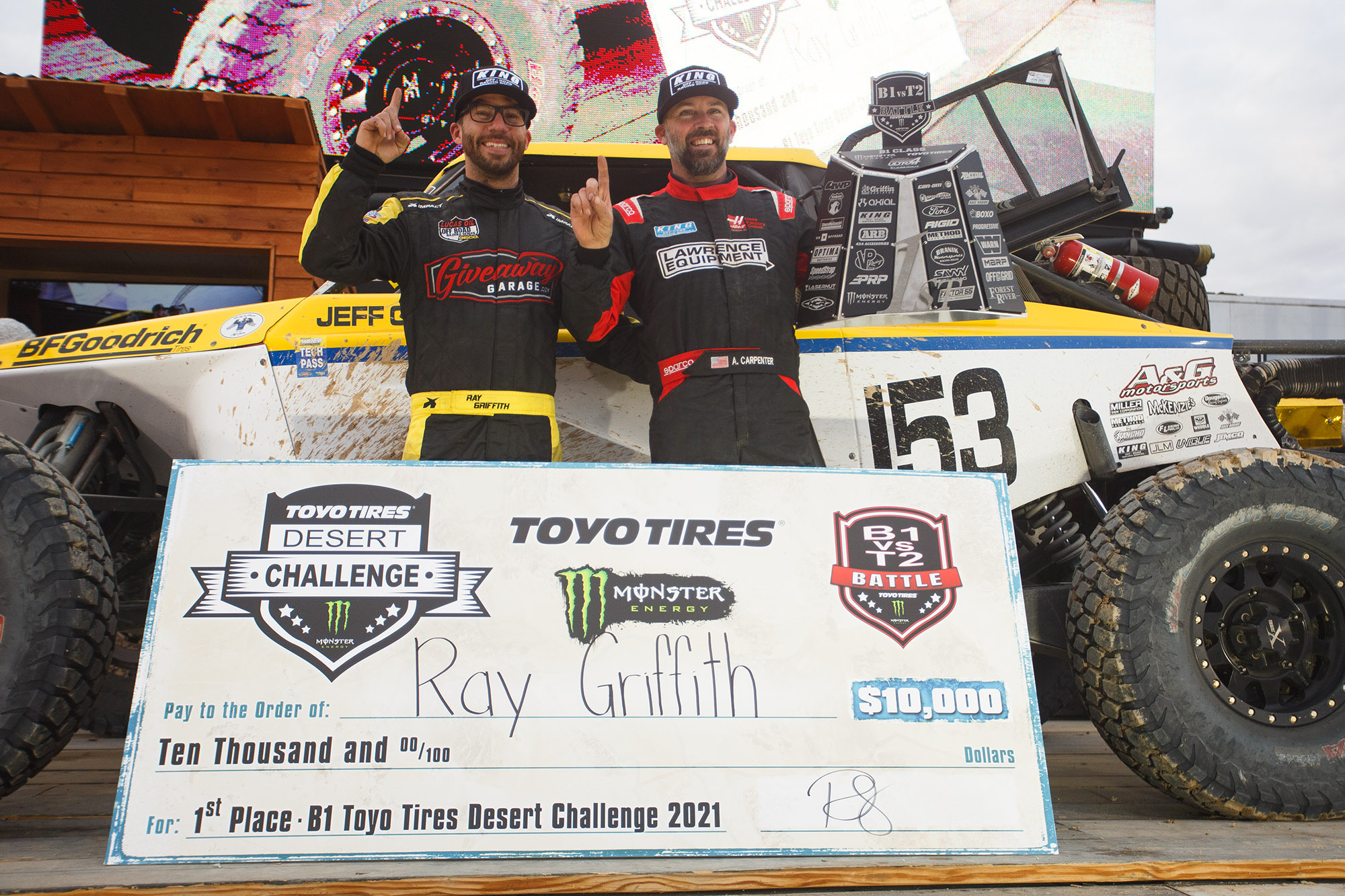 In the 4400 Class, Jason Scherer qualified 2nd, less than a tenth of a second off of 1st. Scherer is running his new Ford Racing Dougans Power Plant this season. His race took place on Saturday. Scherer led most of the race but suffered a few flat tires and ended up finishing top 10.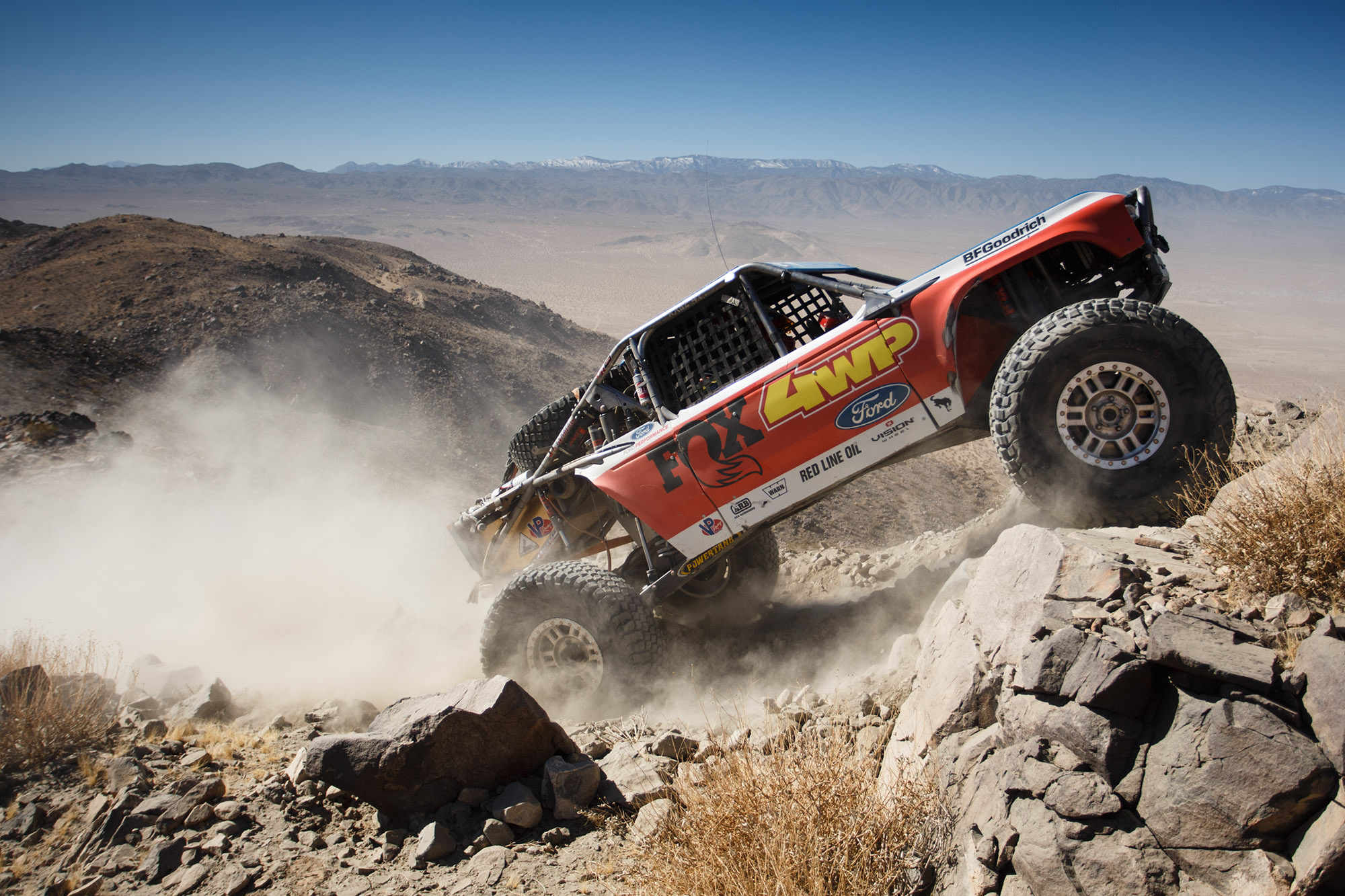 Overall it was a great week out at KOH for our trucks and drivers! We look forward to doing it again next year!
Team DRE Results
2021 King of the Hammers
T1
#7 Bryce Menzies – 1st
#16 Cameron Steele – 2nd
#22 Jax Redline – 4th
B1
#153 Ray Griffith – 1st
4400
#76 Jason Scherer – 10th