Dougans Racing Engines Finds the Podium at Vegas to Reno With Matney & Menzies
Dougans fields 21 Trick Trucks in the Longest Race in the United States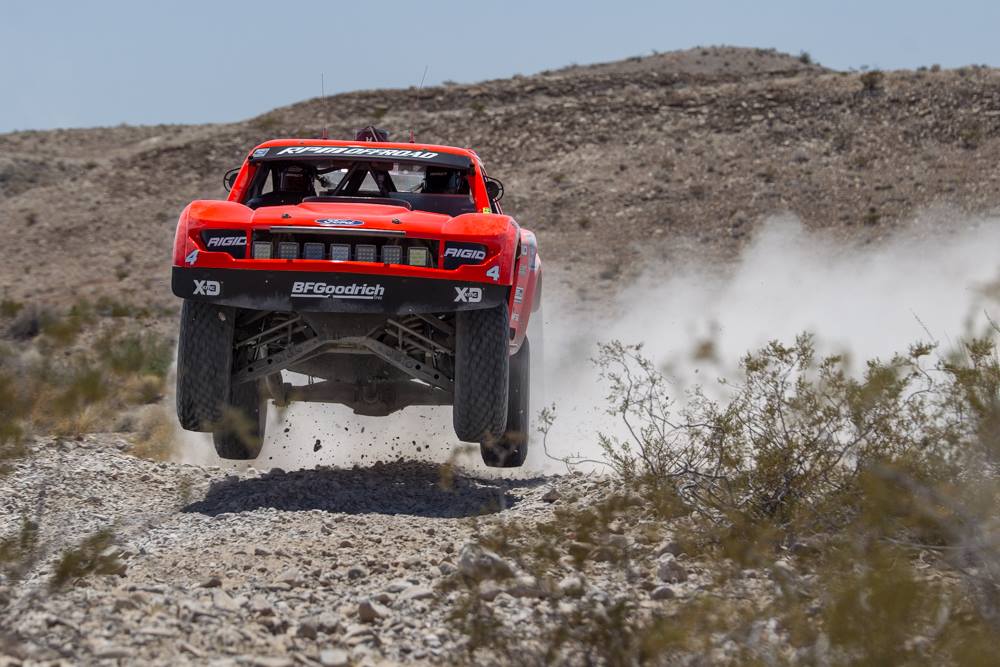 Dougans Racing Engines went full force at Best in the Desert's 2017 Vegas to Reno. Named the longest off-road race in the United States, it is naturally the most grueling as well. Of the 21 Dougans powered trick trucks that took the green flag, 18 finished finished led by second place finisher #4 Justin Matney & third place finisher #7 Bryce Menzies.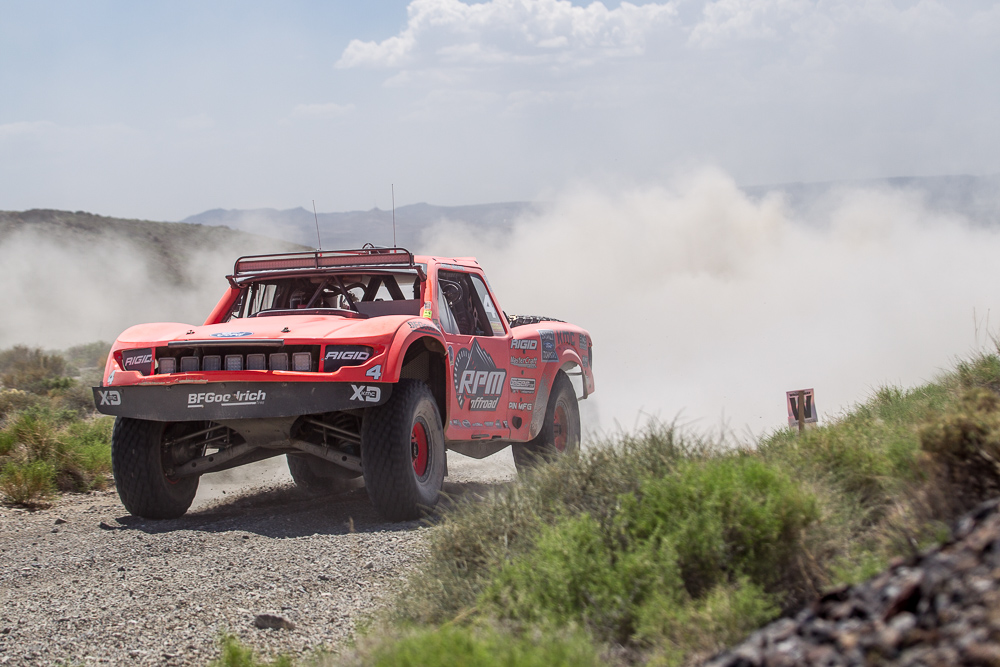 Starting in seventh position, Justin Matney and navigator Kellon Walch had one of their strongest performances of the season in the #4 RPM Off-Road Trick Truck. The two battled through dust and muscled to 2nd overall on their way to Josh Daniel, who took over driving duties at race mile 300. Daniel fell just short of catching the race leader in the second half of the race and finished just +00:03:30 off of the winning pace. Vegas to Reno marks the second race in a row in which Matney has missed out on the overall by three minutes.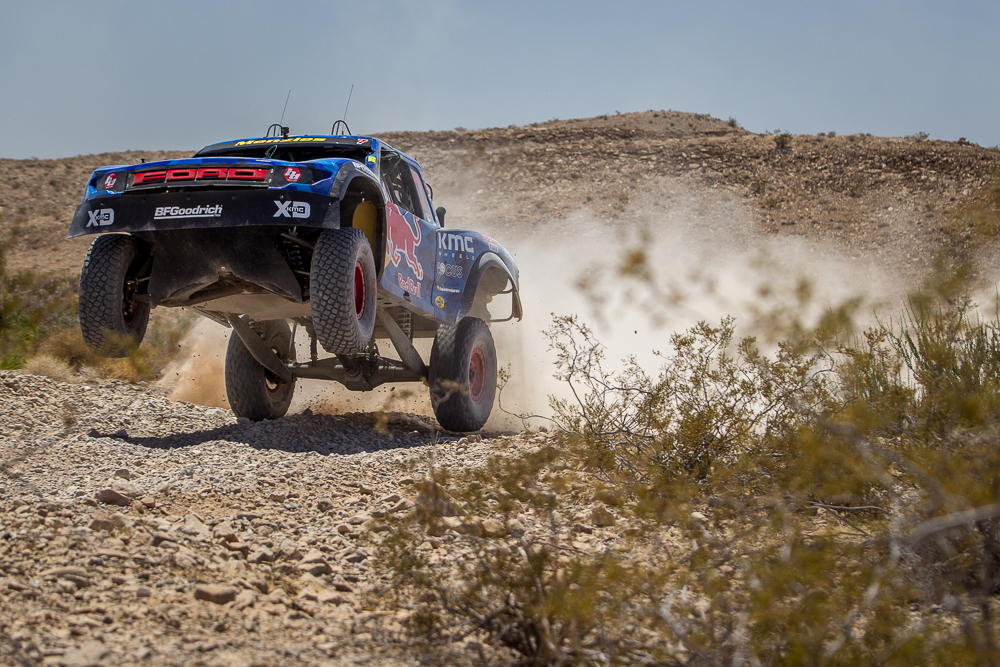 #7 Bryce Menzies had nothing but bad luck all day but still managed a third place overall finish. Menzies started up front after being second fastest in Thursday's time trials. However, Menzies had an unusually high (nine) number of flats on race day. Him & co-driver Pete Mortensen persevered to secure the final spot on the podium, despite their significant down time.
Tavo Vildosola and Andy McMillin went from 48th to 5th on race day and passed nearly every trick truck on course in their Dougans powered T1 TSCO Racing Trick Truck. After their DNF in time trials due to damaged steering, Vildosola and McMillin started near dead last. TSCO Racing doctored the T1 trick truck back to pristine condition and let the duo have at it. By race mile 300 where McMillin got in the truck, Vildosola had already gotten the team to around 12th overall on corrected time. McMillin found open air around race mile 440 and was able to push his pace. Now just a few minutes off the leaders, McMillin punctured a tire over rocky terrain and earned a flat tire, which ended his run for the podium. Vegas to Reno served as a proving grounds for a possible team up between Vildosola and McMillin later this year and their stellar performance undoubtedly proved they could be a team to beat.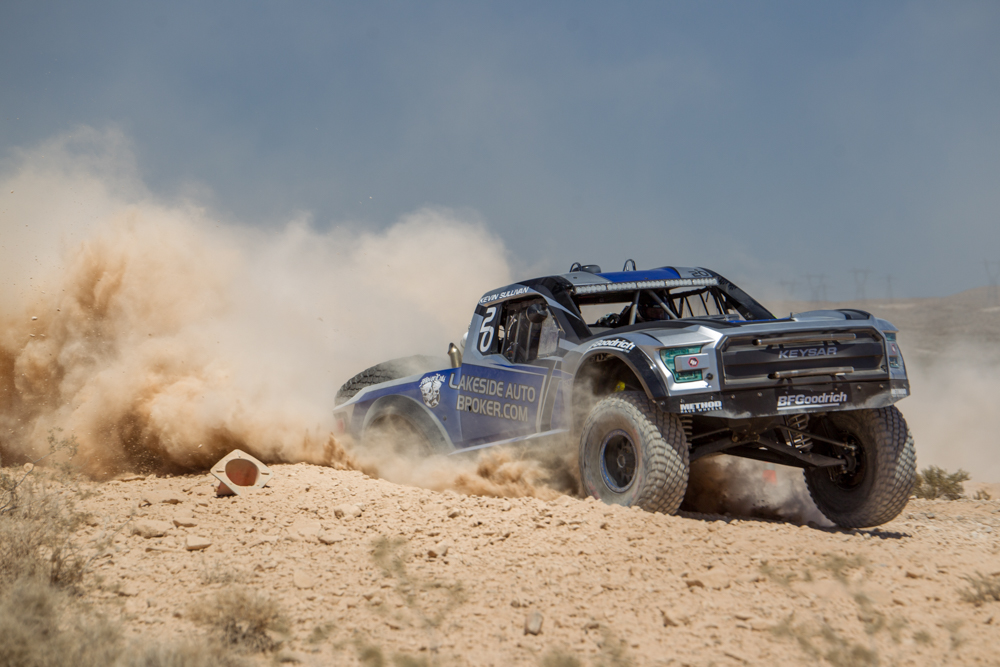 TSCO Racing's T2 and T3 trucks earned solid finishes behind Vildosola and McMillin. The debut run of TSCO Racing's T3 Trick Truck driven by Corey Keysar and Kevin Sullivan ended in a solid 10th place finish overall. Keysar fought off the rocky, dusty course after starting in 32nd position and pushed on to finish 10th overall in his first run in the truck.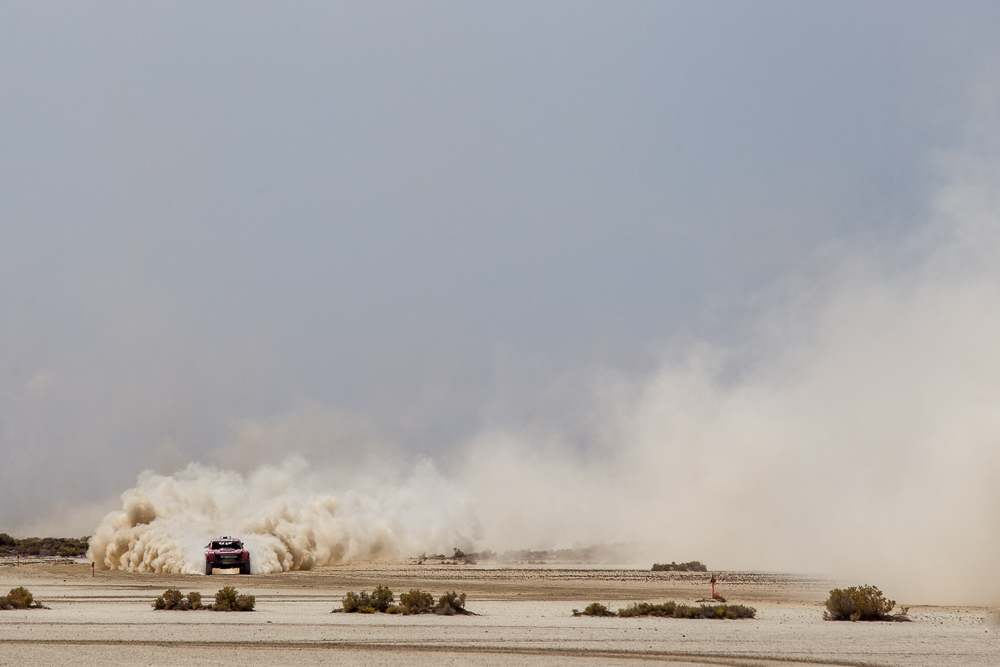 Gary Weyhrich returned to the desert to drive T2 with teammate Dan McMillin. Weyhrich started 27th, had one flat and an unexpected pit for two slow leaking tires. McMillin got in the truck at race mile 300 in 13th position but found a ditch after chasing in the dust. 40 minutes set them back to finish 22nd in class.
#16 Cameron Steele & Pat Dean were men on a mission as they picked off competitors from thirteenth starting position. as the race progressed, they looked more and more solid through each check point. Pat Dean, in his trick truck debut, qualified in Thursday's time trials and drove the first half of the race. Dean handed a clean truck off to Steele at the halfway point but leaders remained impeccable up front and the Desert Assassins crew had to settle for a 7th place overall finish.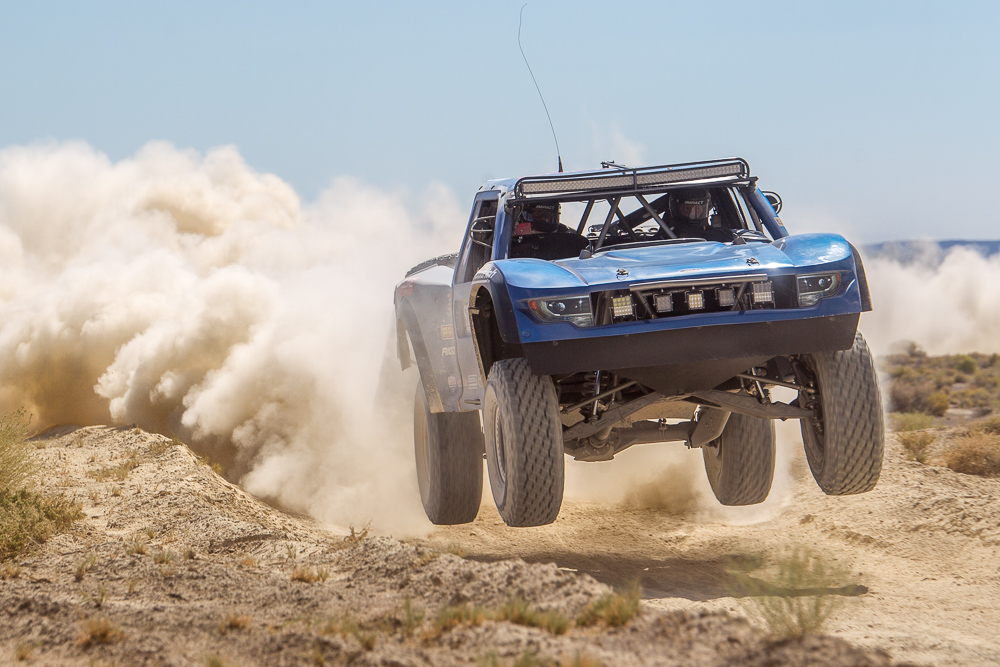 The remaining Dougans racers were scattered through the finishing spots amongst a field of 54 trick trucks. If Tony Smiley hadn't lost brakes near race mile 430, just 90 miles from the finish, he could have earned a podium finish. The #2 Trick Truck running top three to five on corrected time all day. 15th place class finisher #17 Eduardo Laguna had alternator problems and a few flats which kept him from making moves towards the front. #69 Carl Beal finished a respective 18th in class and #58 Tracy Graf finished 19th in class after a driveline and flat tire.
The 25th-30th finishing positions were reserved for #114 Corey Howell, #8 Alex Figge, #97 BJ Baldwin, #54 Robert Johnston, #27 Steve Olliges and #57 Carty Beal, respectively. #38 Eric Hustead and #60 Cole Potts took the 32nd and 33rd spots.
#50 Todd Pedersen, #55 Anthony Terzo and #83 Luke McMillin did not finish the race.
Dougans Racing Vegas to Reno Results:
2nd (Overall) – #4 Justin Matney
3rd (Overall) – #7 Bryce Menzies
5th (Overall) – #21 Gustavo Vildosola / Andy McMillin
7th (Overall) – #16 Cameron Steele
10th (Overall) – #20 Corey Keysar
11th (Overall) – #2 Tony Smiley
15th (In Class) – #17 Eduardo Laguna
18th (In Class) – #69 Carl Beal
19th (In Class) – #58 Tracy Graf
22nd (In Class) – #98 Gary Weyhrich / Dan McMillin
25th (In Class) – #114 Corey Howell
26th (In Class) – #8 Alex Figge
27th (In Class) – #97 BJ Baldwin
28th (In Class) – #54 Robert Johnston
29th (In Class) – #27 Steve Olliges
30th (In Class) – #57 Carty Beal
32nd (In Class) – #38 Eric Hustead
33rd (In Class) – #60 Cole Potts