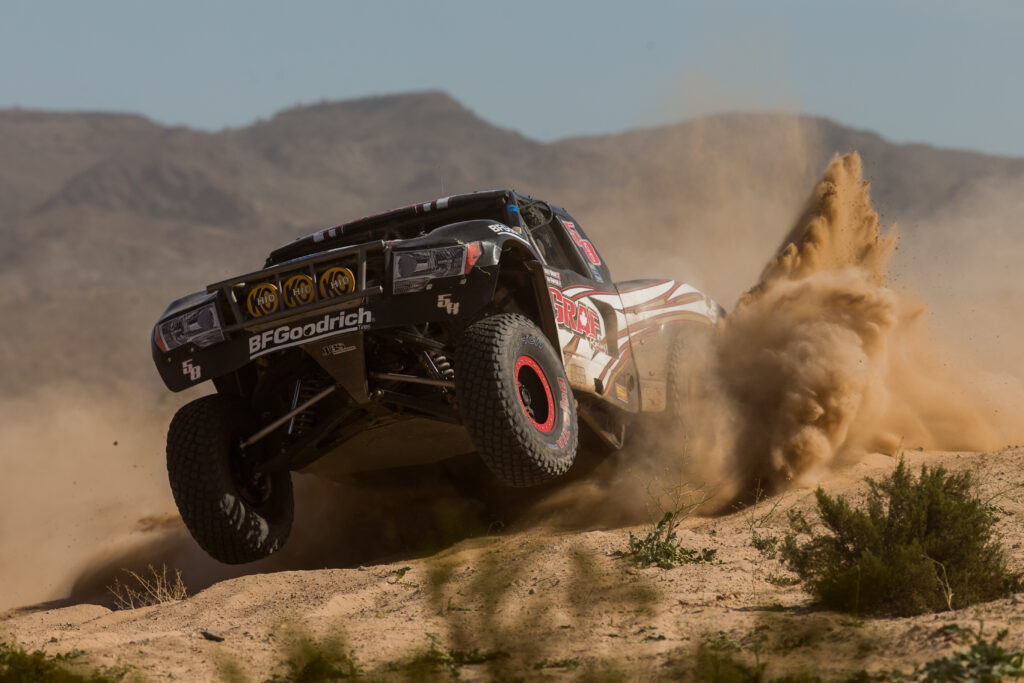 After a few months off from racing, teams bring their freshly prepped and tested race vehicles to Parker, Arizona to kick off the Best in the Desert season with the "Parker 425".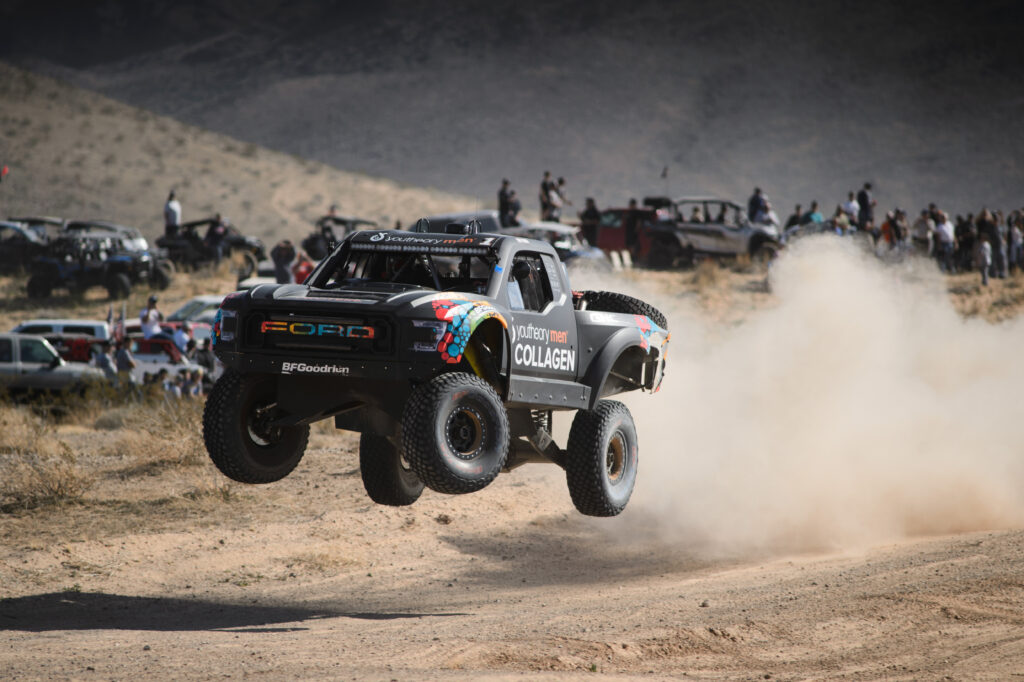 Team Dougans was ready after coming off the 2019 season with a points championship and 7 of the top 10 points finishers. 13 Trick Trucks brought their Dougan Power to battle, including Robert Johnston and Steve Olliges with their brand-new Big Block engines.
Qualifying unfortunately kicked off with a violent crash of the #3 YouTheory truck, driven by Andrew Whitehead. Thankfully, Andrew and his navigator Drew Becerra walked away from the incident. We hope for a speedy recovery for Andrew!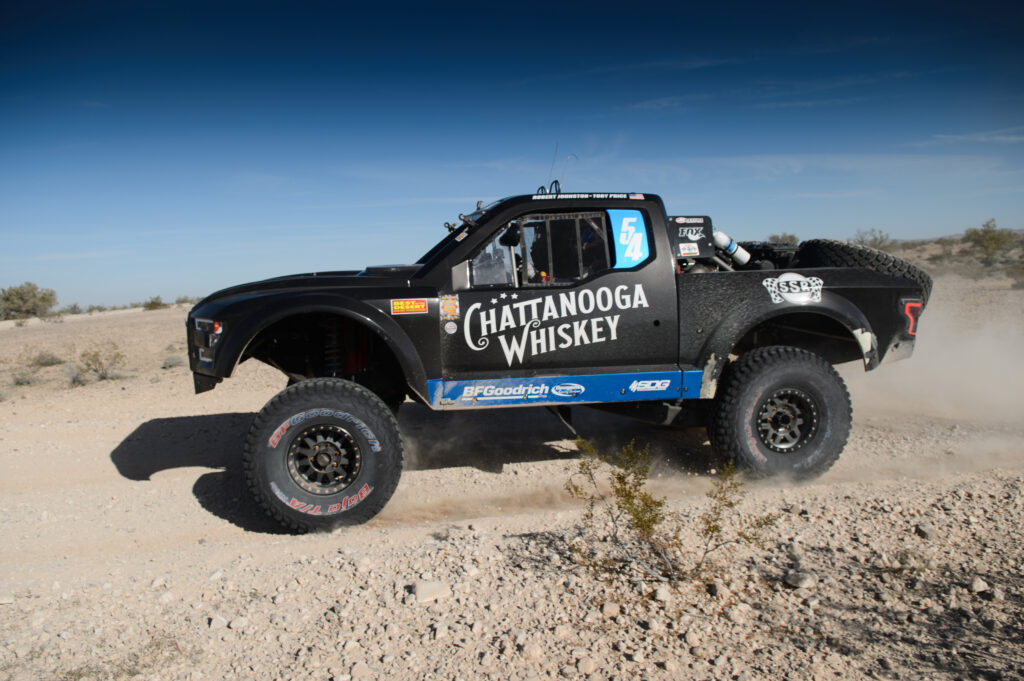 Robert Johnston and teammate Toby Price brought the big guns in the #54 TSCO Trick Truck and landed a 5th place qualifying position for the season opener.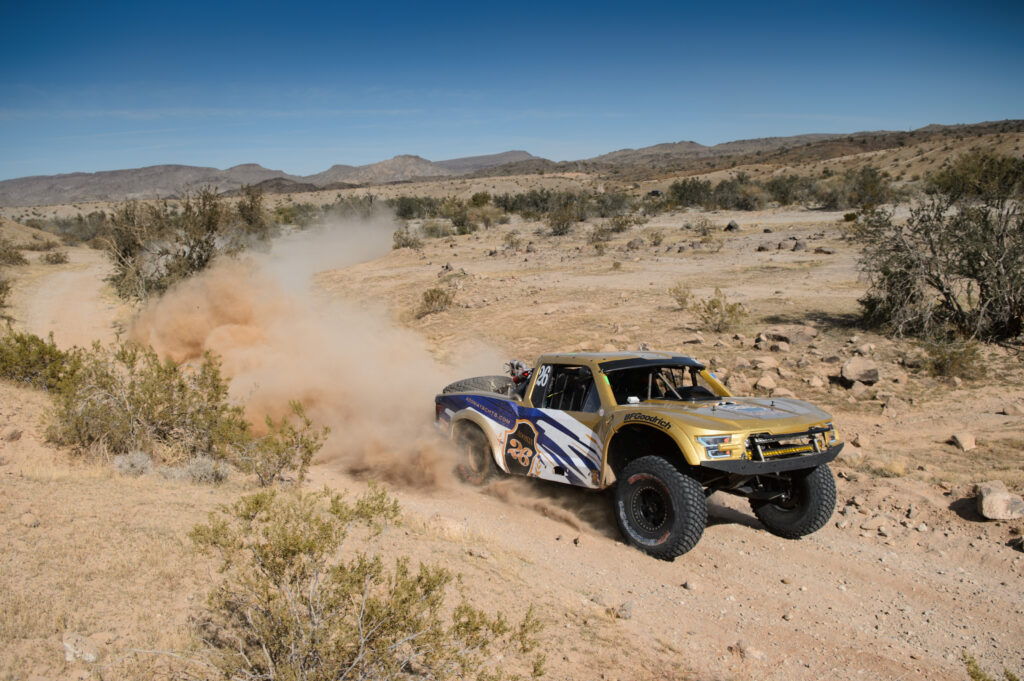 Following close behind was Dave Taylor in the 10th spot, Tracy Graf in 13th and Tony Smiley in 17th.
Steve Olliges debuted his new Geiser Brothers #27 Trick Truck with another Dougan Big Block, and qualified 15th in the field of 31.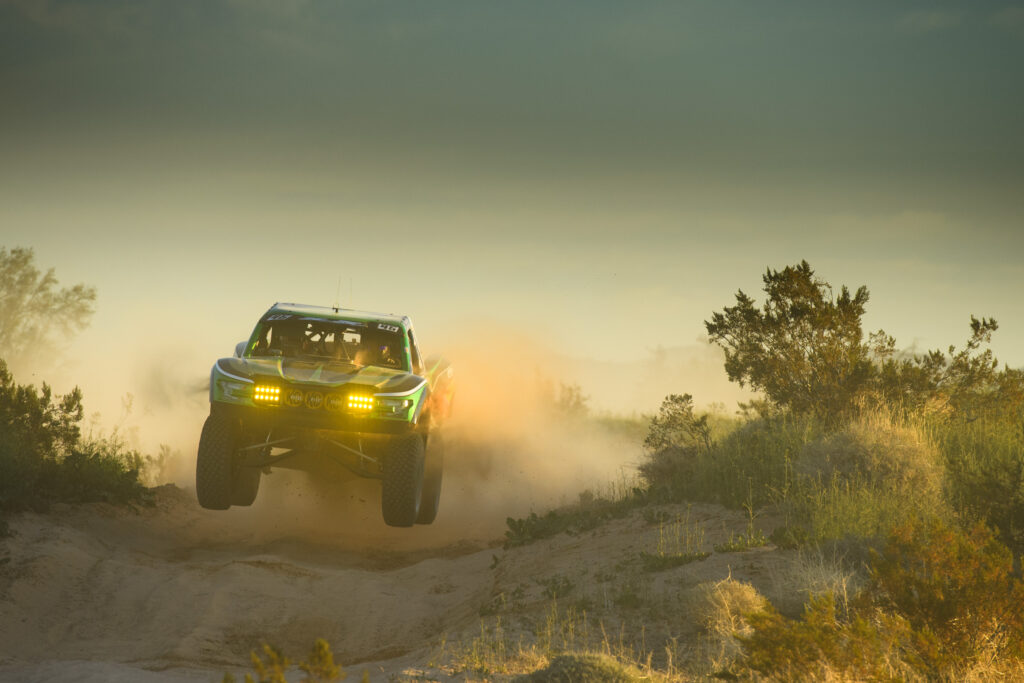 For the first time, the Parker 425 was split into 2 days, leaving the 6100, Class 1, and Trick Truck classes to start their battle early Saturday morning.
Tracy Graf, who would ironman the 400+ mile race, quickly made his way through the field. Graf had gained 8 positions by lap 2, putting him in 5th place physically.
Robert Johnston and Toby Price were also on the hunt. Halfway through the race they sat in 3rd place and were making up time quickly.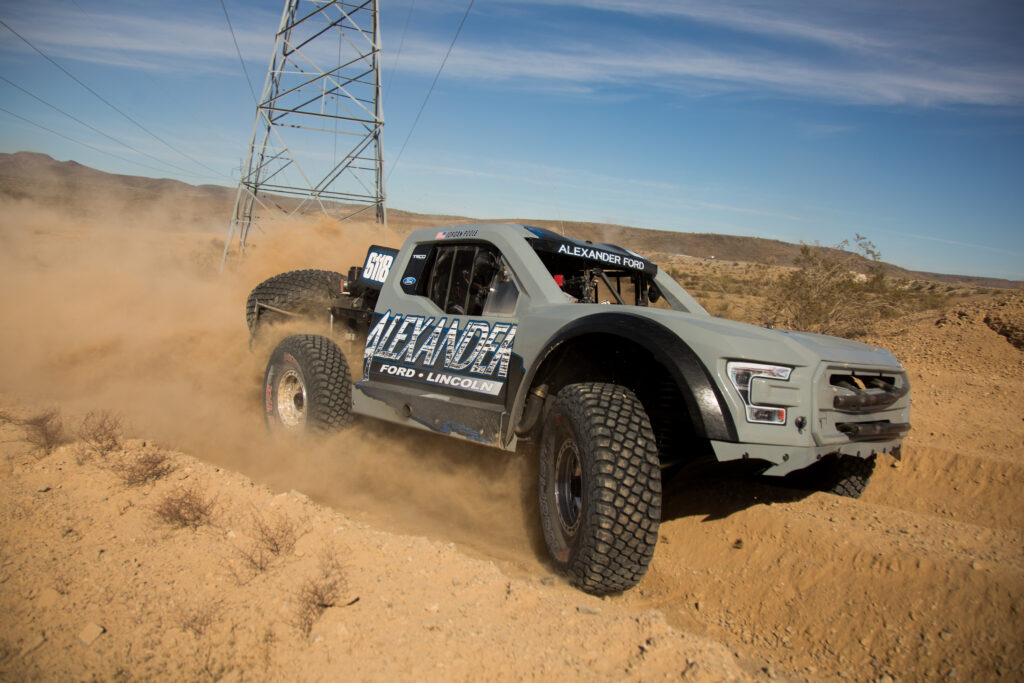 Meanwhile, the Dougan-powered #6118, driven by Ryan Hancock and Brock Heger worked their way from 9th to 2nd place. The Alexander-Ford Racing truck would finish 2nd in class against 40 other 6100 trucks.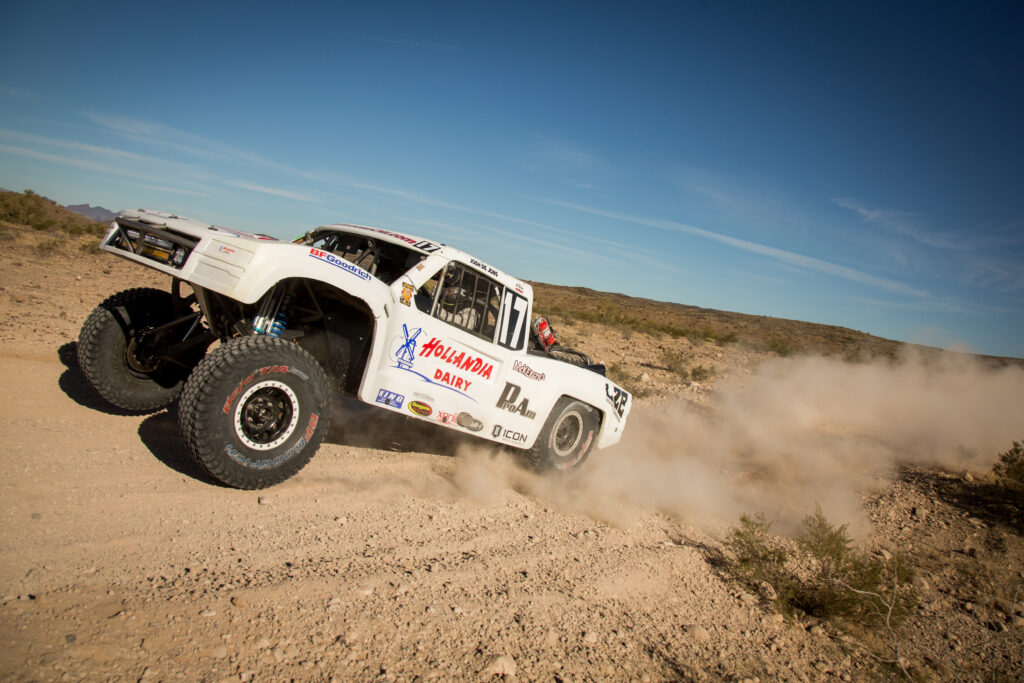 The #17 truck of Josh De Jong had an impressive race after starting back of the pack and finishing 7th in class!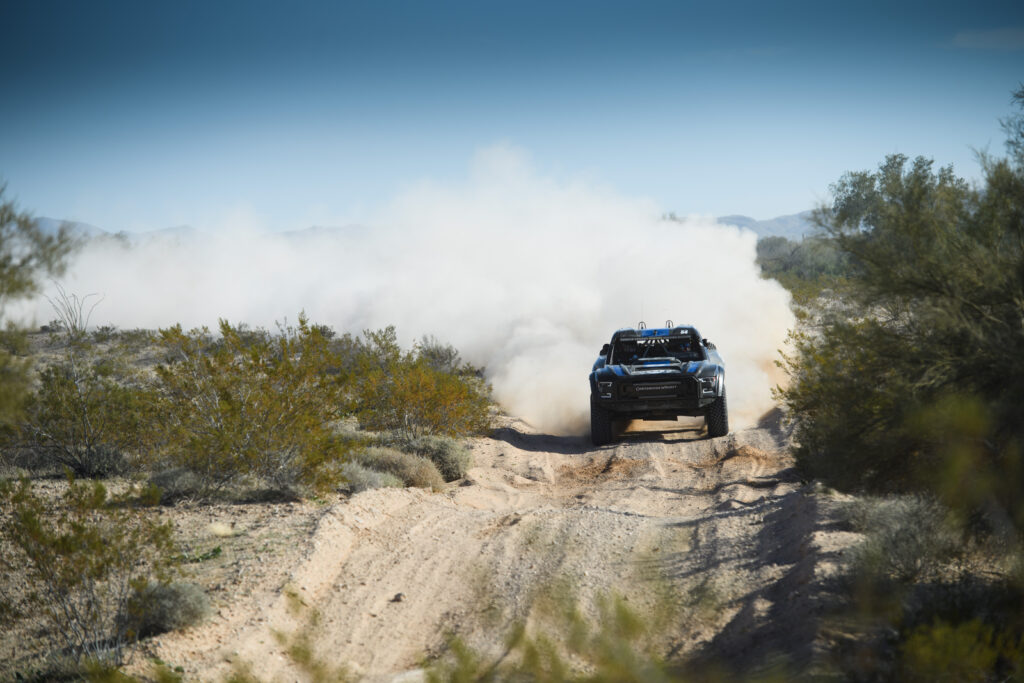 A mechanical issue stopped the #54 of Johnston and Price for over 20 minutes on the last lap. They were able to solve the issue and get back on track, still finishing 5th in class!
Graf brought the #58 truck across the line in 2nd place overall with a time of 6:52:21. This was a well-earned finish, as the #58 started the day in the 13th position. Way to start out the season!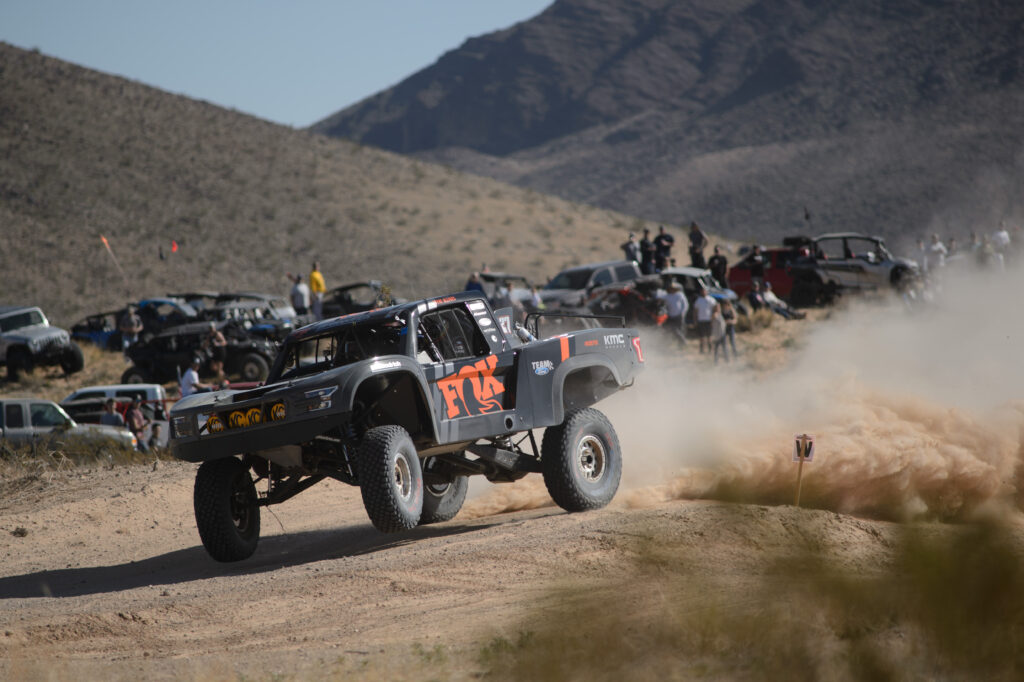 Steve Olliges and Scott Schovajsa both placed top 10 after a brutal day of racing. Carty Beal did not qualify, starting him in the back of the Trick Truck class and still finished the day in 11th place. Carrie Smiley brought the #47 truck across the line in 13th.
Dougans Racing Results
BITD Parker 425
2nd Overall – #58 Tracy Graf
5th – #54 Robert Johnston
7th – #17 Josh De Jong
8th – #27 Steve Olliges
10th – #45 Steve Schovajsa
11th – #69 Carty Beal
13th – #47 Carrie Smiley
2nd (In Class) – #6118 Ryan Hancock