The Silver State 300 always provides intense, close racing as some of the top drivers compete on a short 280-mile course. Majority of the course is single-track, making it difficult to pass in most areas. Qualifying for this year's race was cancelled so racers started in finishing order from the previous BITD race.
Coming off a 5th place finish in the SCORE San Felipe 250 a couple weeks ago, Jax Redline was ready to do it again. He would start 4th for race day. Jax suffered a flat early on and ended up getting caught up behind another truck. He fought through the dust and stayed close but wasn't able to get around that truck before the finish. He finished 5th overall for the day! Thats three top 5 finishes for Jax so far this year!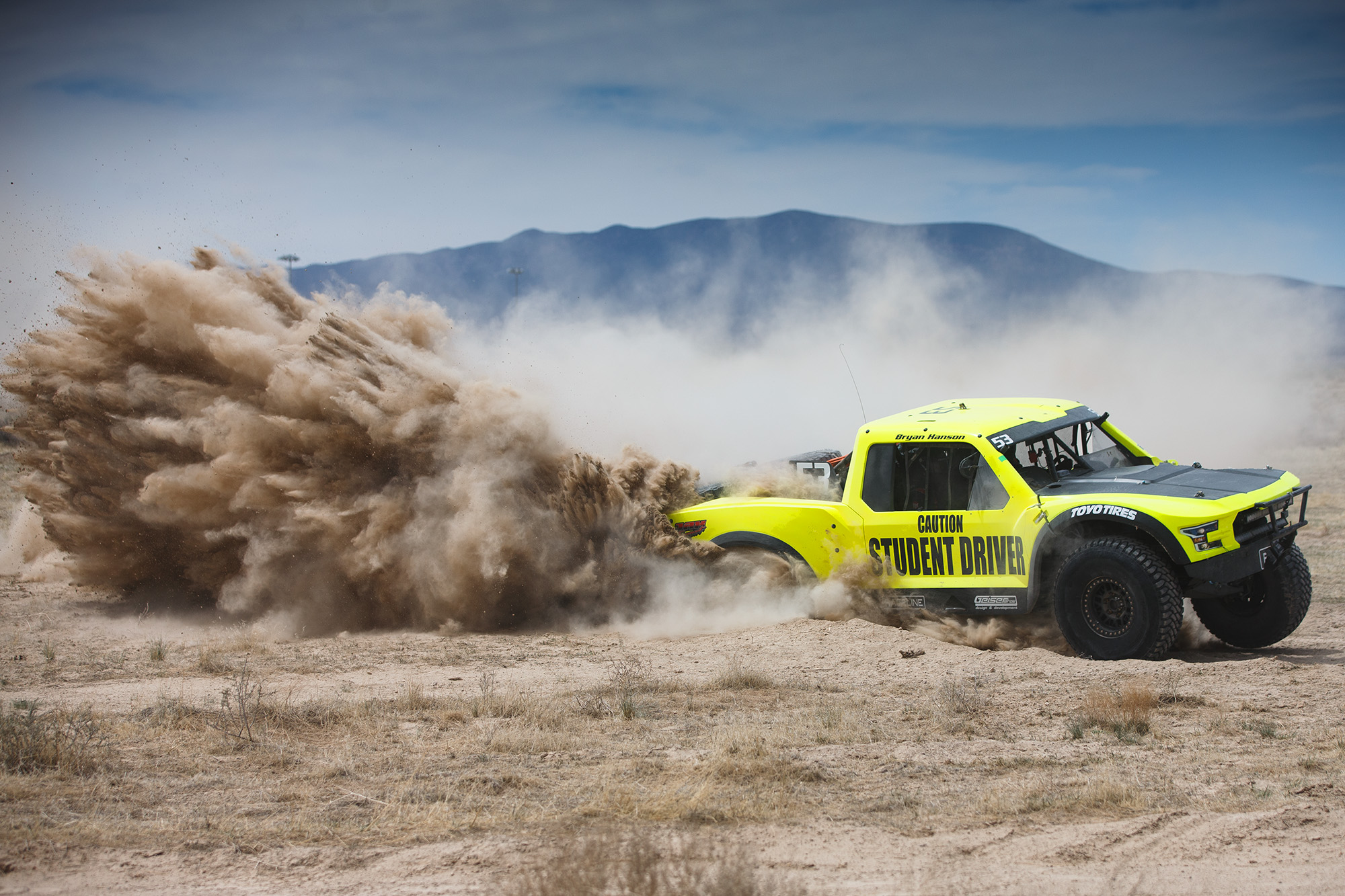 In the 6100 class, Ray Griffith brought home the win by 13 seconds over 2nd place! Ray started 4th and moved up to battle with the top 3 trucks closely all day. Coming into the last pit, Griffith was only 5 seconds behind first place. They were able to make up that time in the last few miles and won the class! Congrats to the whole 6153 team!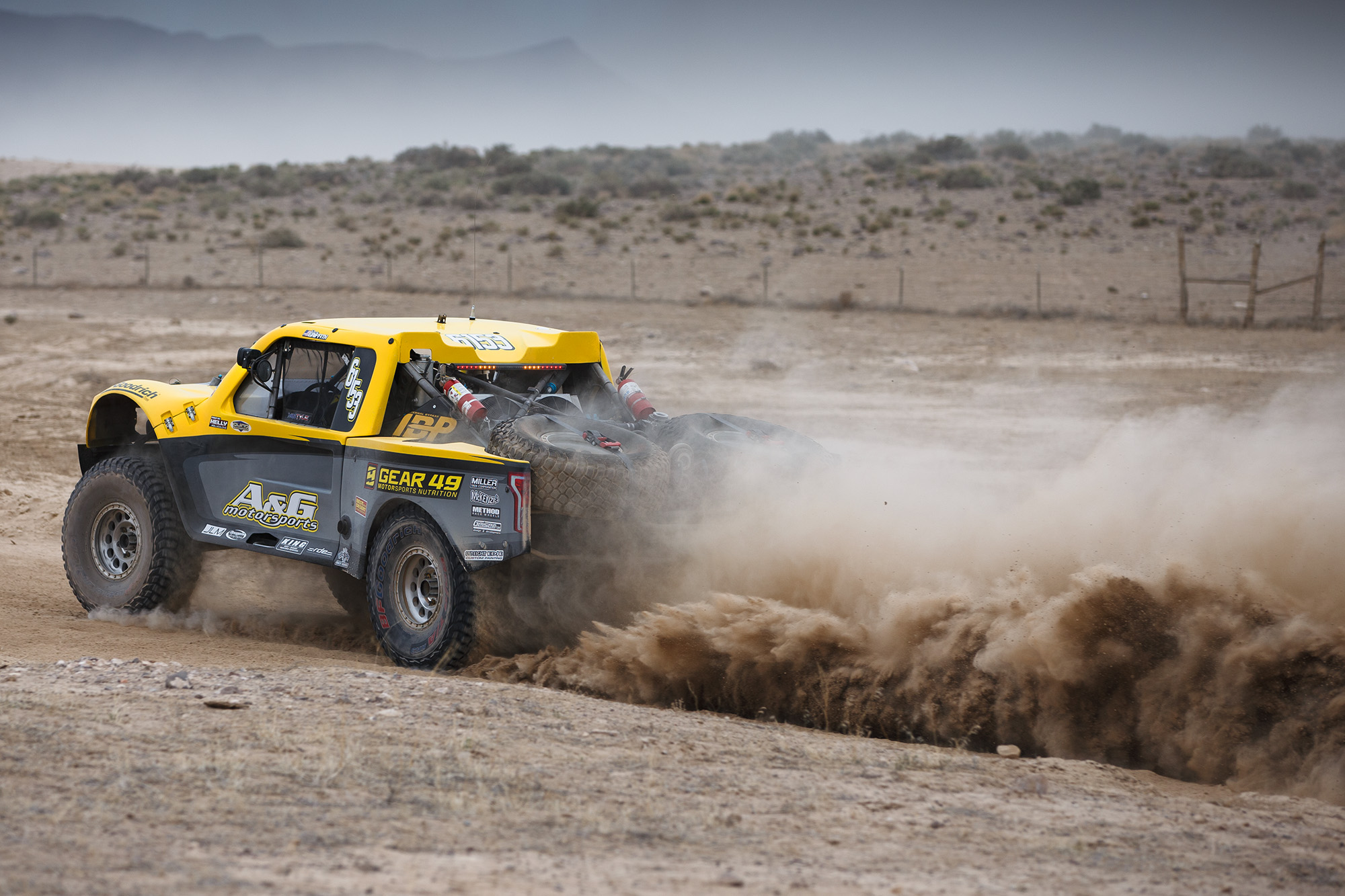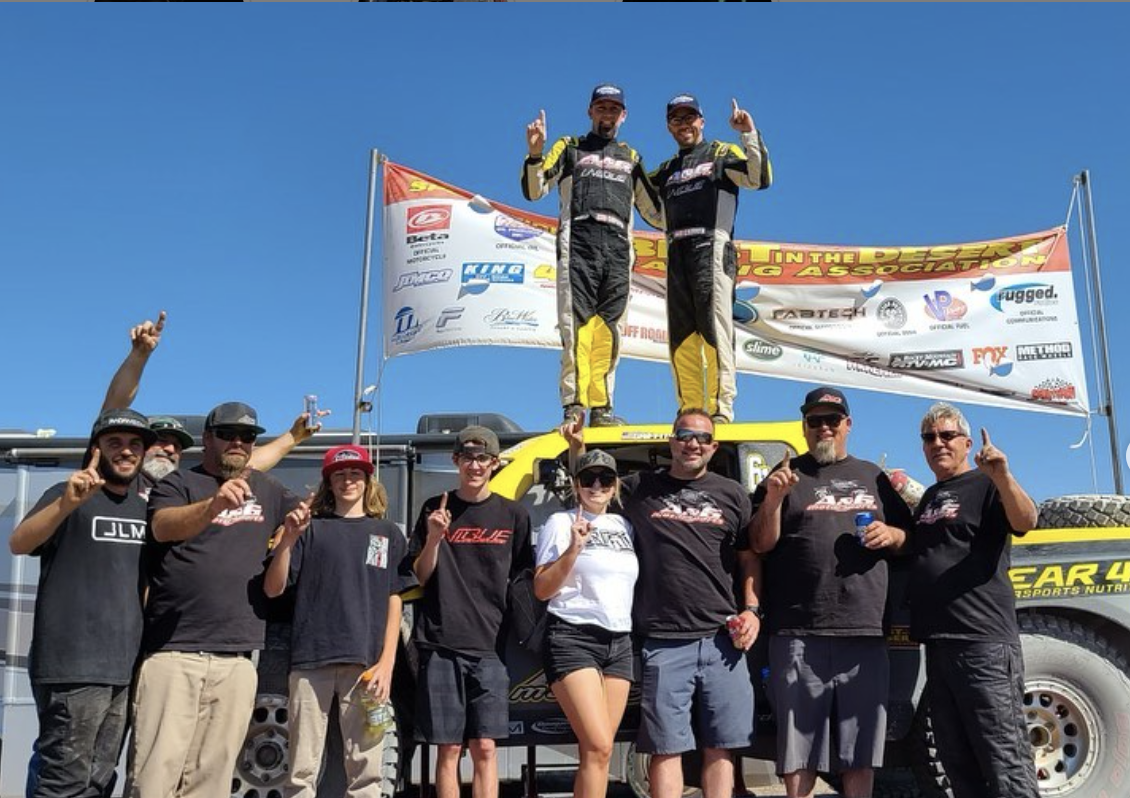 Tracy Graf and Justin "Bean" Smith came out to the Silver State 300 looking fresh with all new livery AND a new DR20 BBC engine. The #58 started 10th on race day. Their post-race report stated, "We kept fighting the dust the whole first half. By Pit 4 we were 8th on the road and the leaders had about a 15-minute lead on us, but we kept up the fight". They did just that. Bean brought the truck to the finish in 6th place!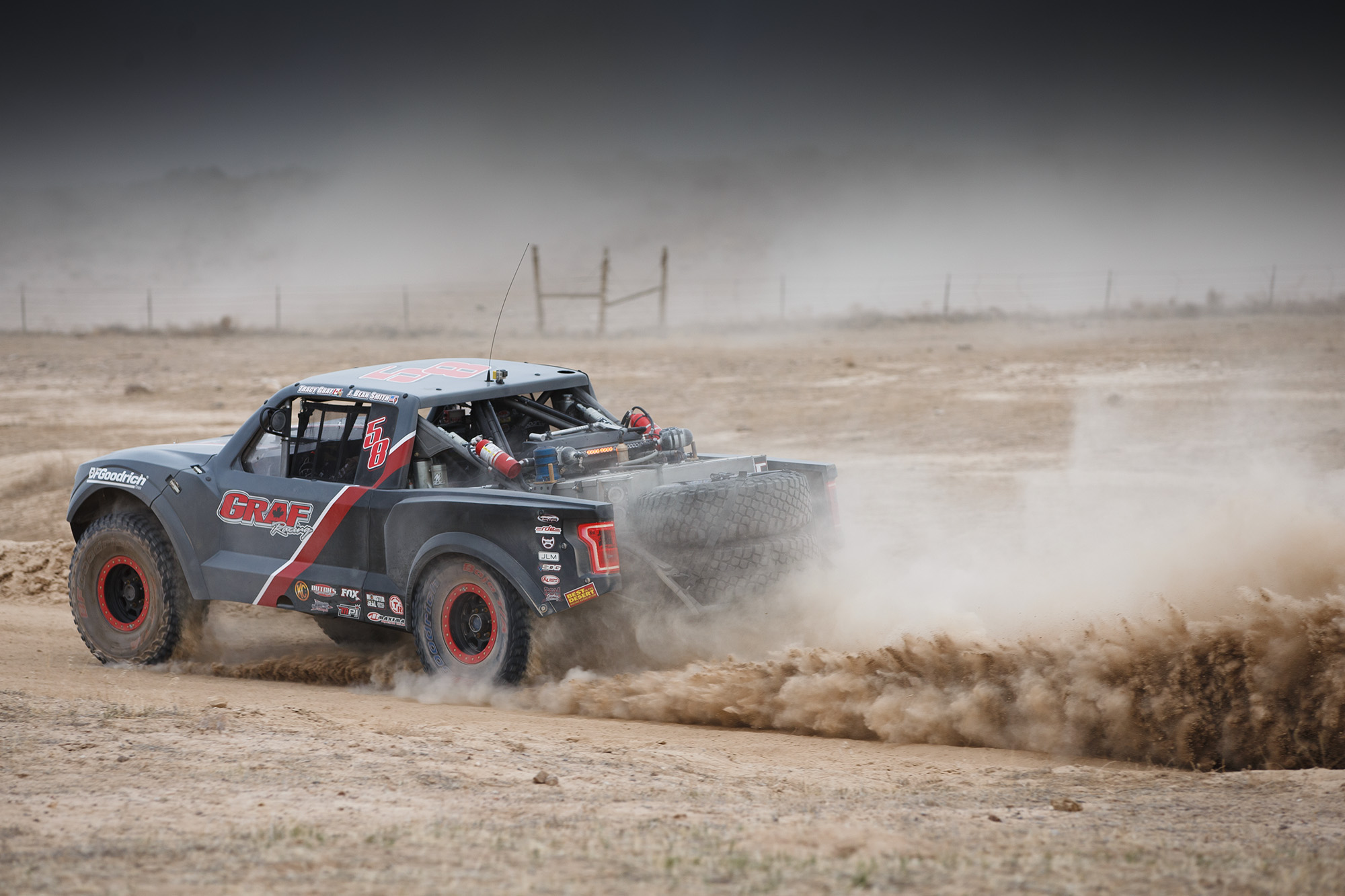 Steve Olliges, in his #27 truck, fought dust most of the day as well. Other than that, they had no issues and finished in 7th place.
Josh De Jong held his 8th place starting spot to the finish. The #17 has two top-ten finishes in the BITD series so far this season!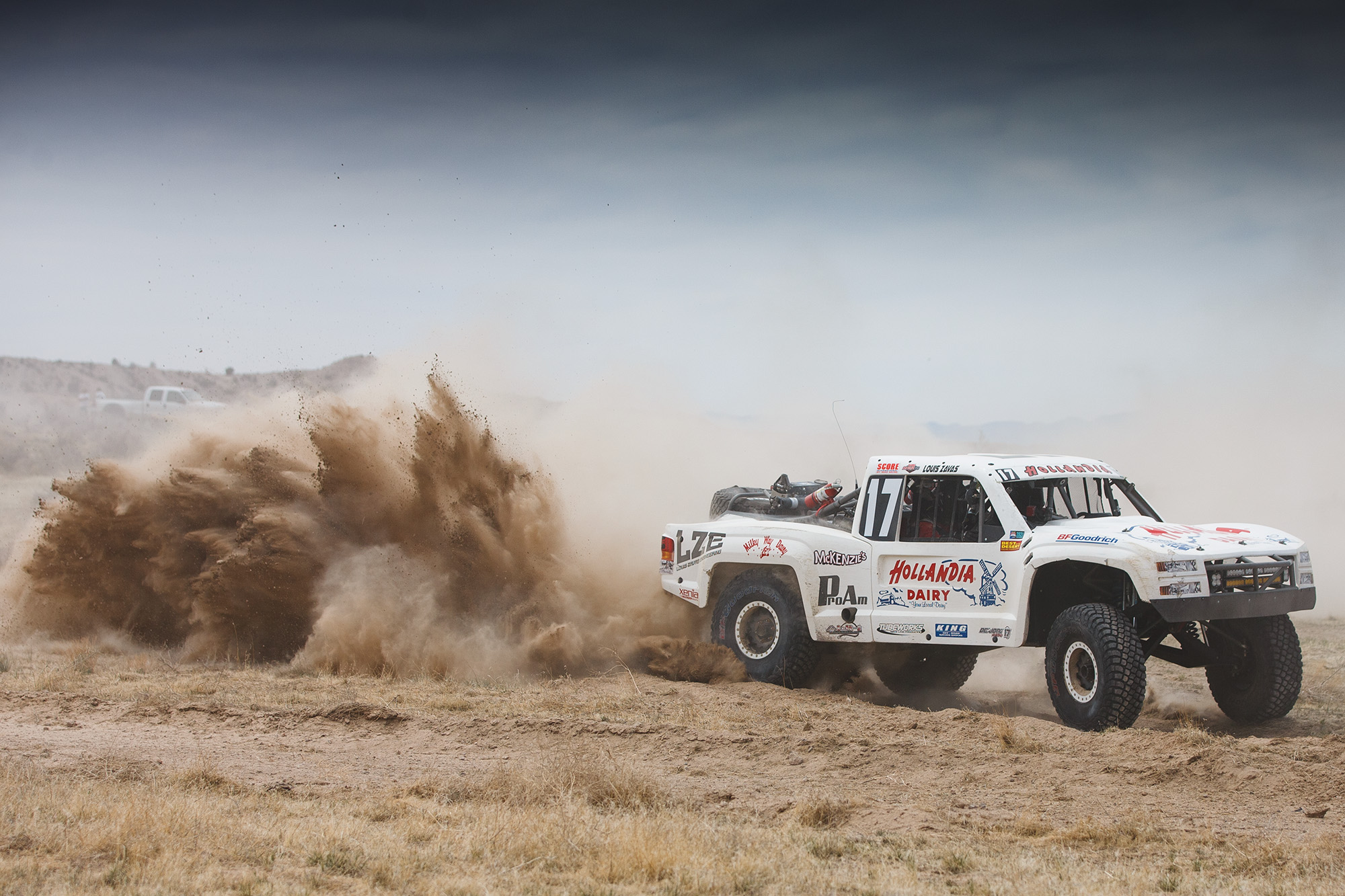 Raul Gomez had a rear start in the #90 and was able to move up to 9th in class for the day.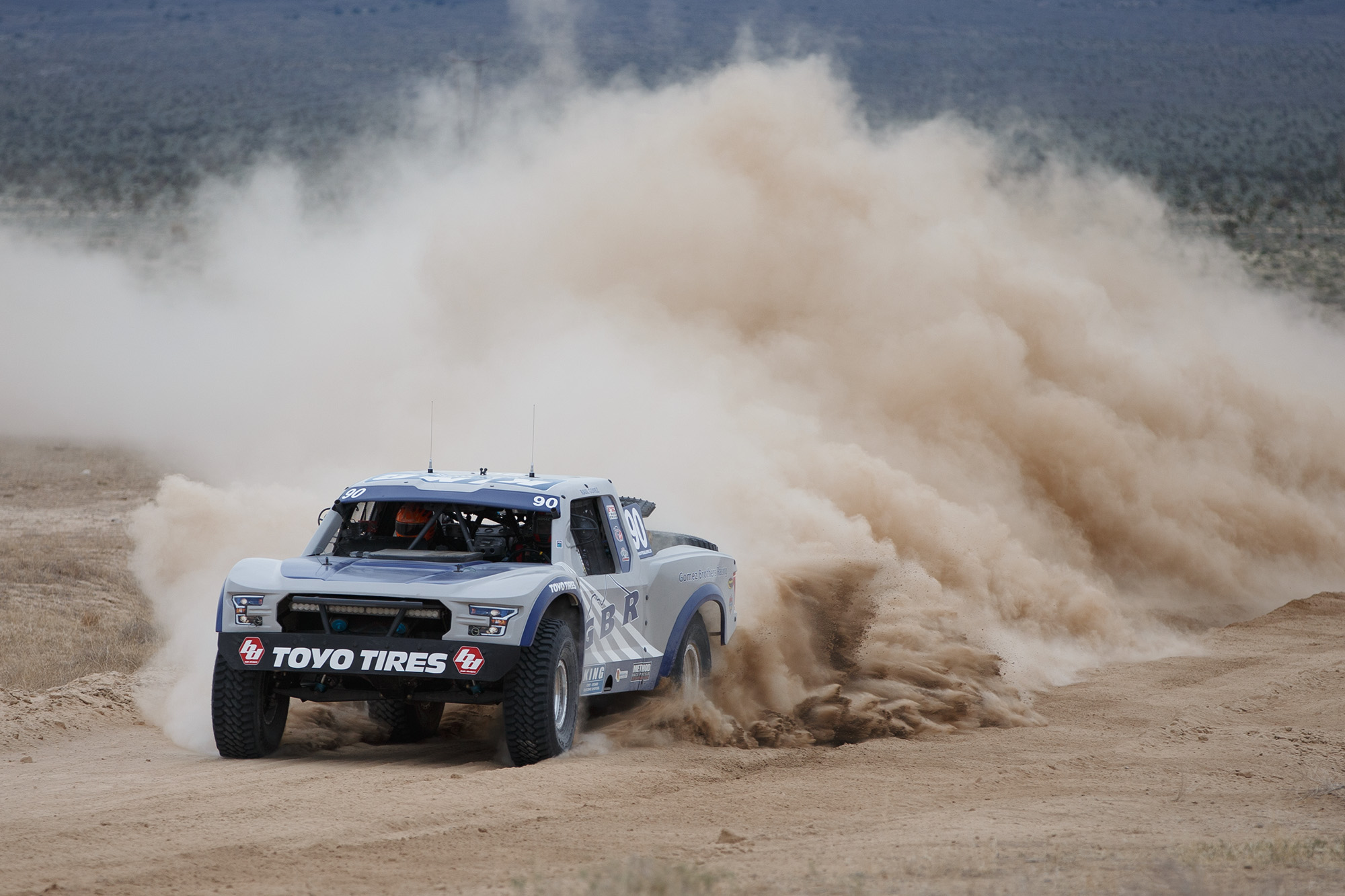 BJ Baldwin, who recently announced his new title sponsor, Black Riffle Coffee, brought his #97 to battle. BJ passed off driving duties to Kyle Craft early on in the race. Shortly after they were involved in a rollover but everyone came out okay and they brought the truck across the finish line in one piece! They finished 14th in class.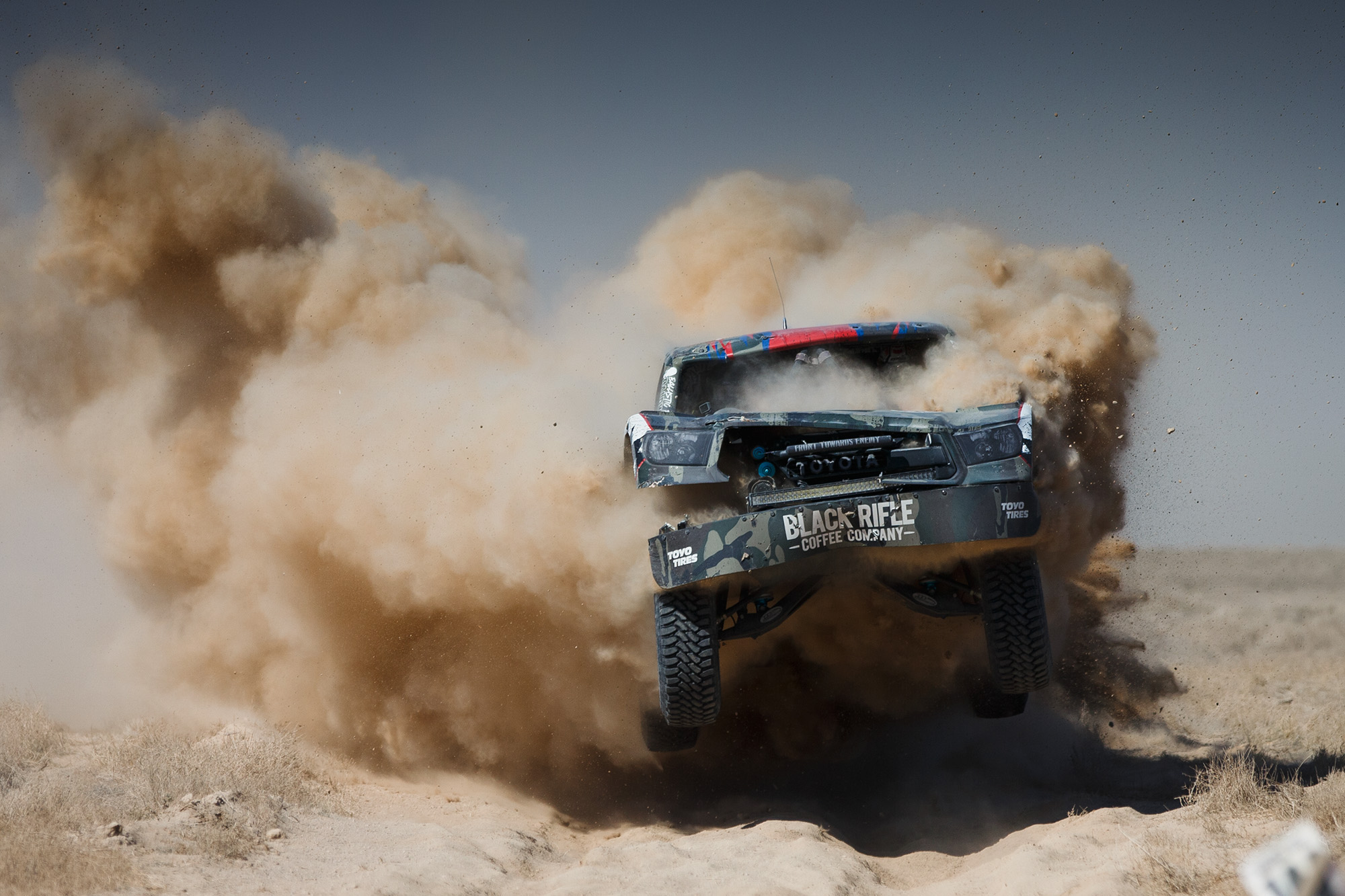 Every Dougan powered truck that started the race made it to the checkered flag. Congratulations to all teams on great finishes! Next we head back to Nevada for the Legacy Baja Nevada race.
Team DRE Results – 2021 BITD Silver State 300
Trick Truck
5th – Jax Redline #25
6th –  Tracy Graf #58
7th – Steve Olliges #27
18th – Josh De Jong #17
9th Raul Gomez  #90
6100
1st – Ray Griffith #6153