The longest single-day off-road race in the United States was a literal race to the finish this year! Steve Olliges and his team brought home a 2nd place finish with BJ Baldwin in 3rd!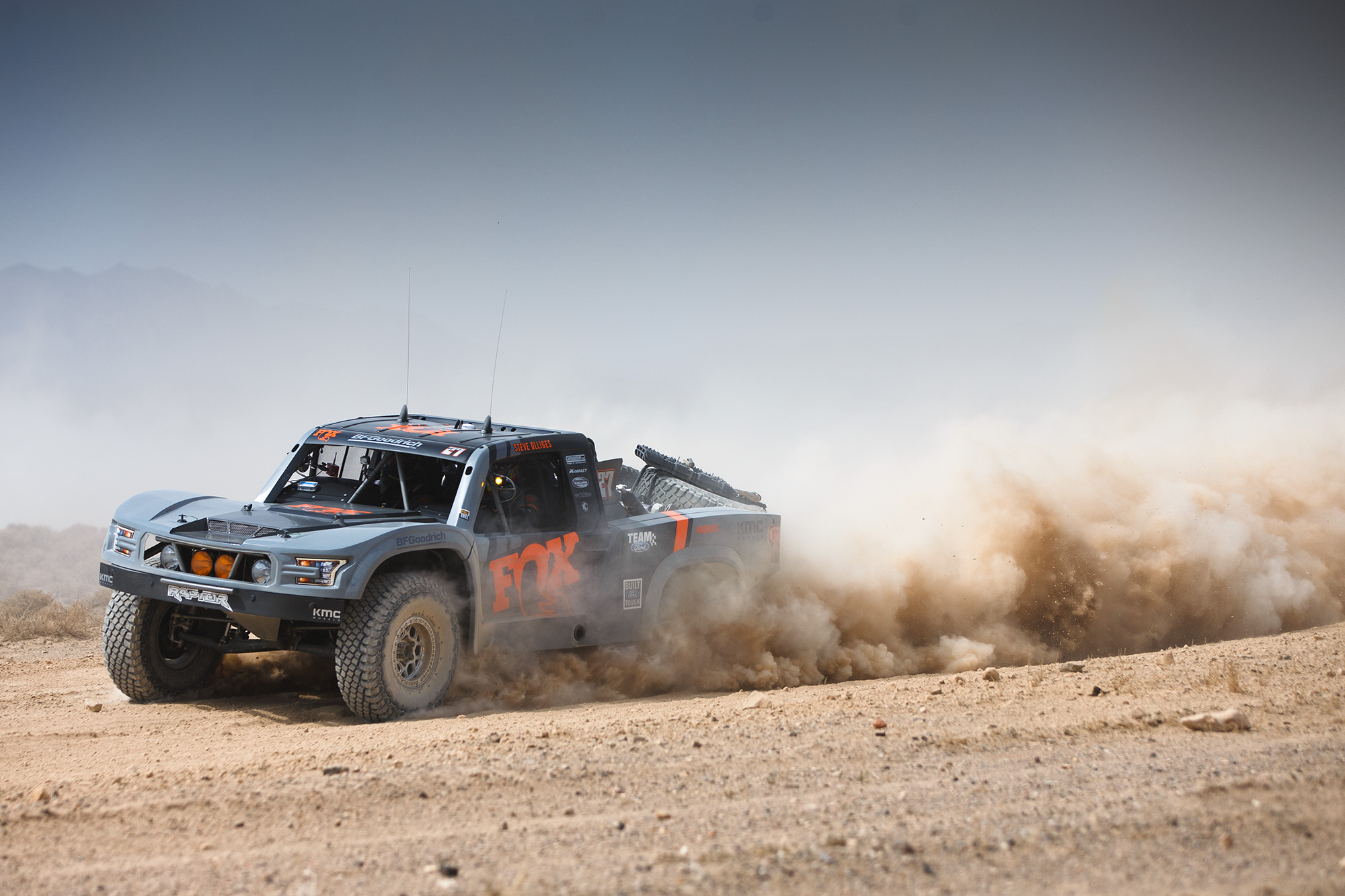 Qualifying started out looking similar to last year as back-to-back V2R winner, Bryce Menzies, took the top spot. However behind him things got interesting. Off-road veteran BJ Baldwin qualified 2nd with a time of 04:35.9. Less than a second off of BJ was Ken Block, a Rally legend and newcomer to the Trick Truck world. Just another second back in 5th was Eric Hustead in the #38. Steve Olliges, in the #27 qualified 8th but would be one to keep an eye on during the race. Talent was stacked for this race, but with almost 500 miles ahead of them, drivers would need a little luck on their side as well.
Bryce started out front and built a 20-mile lead on the next truck by mid-race.  This would have been his 3rd consecutive V2R race, but unfortunately his race was called at Pit 11 with a mechanical issue. The lead was now up for grabs and the next 5 trucks in line were all close to grabbing it.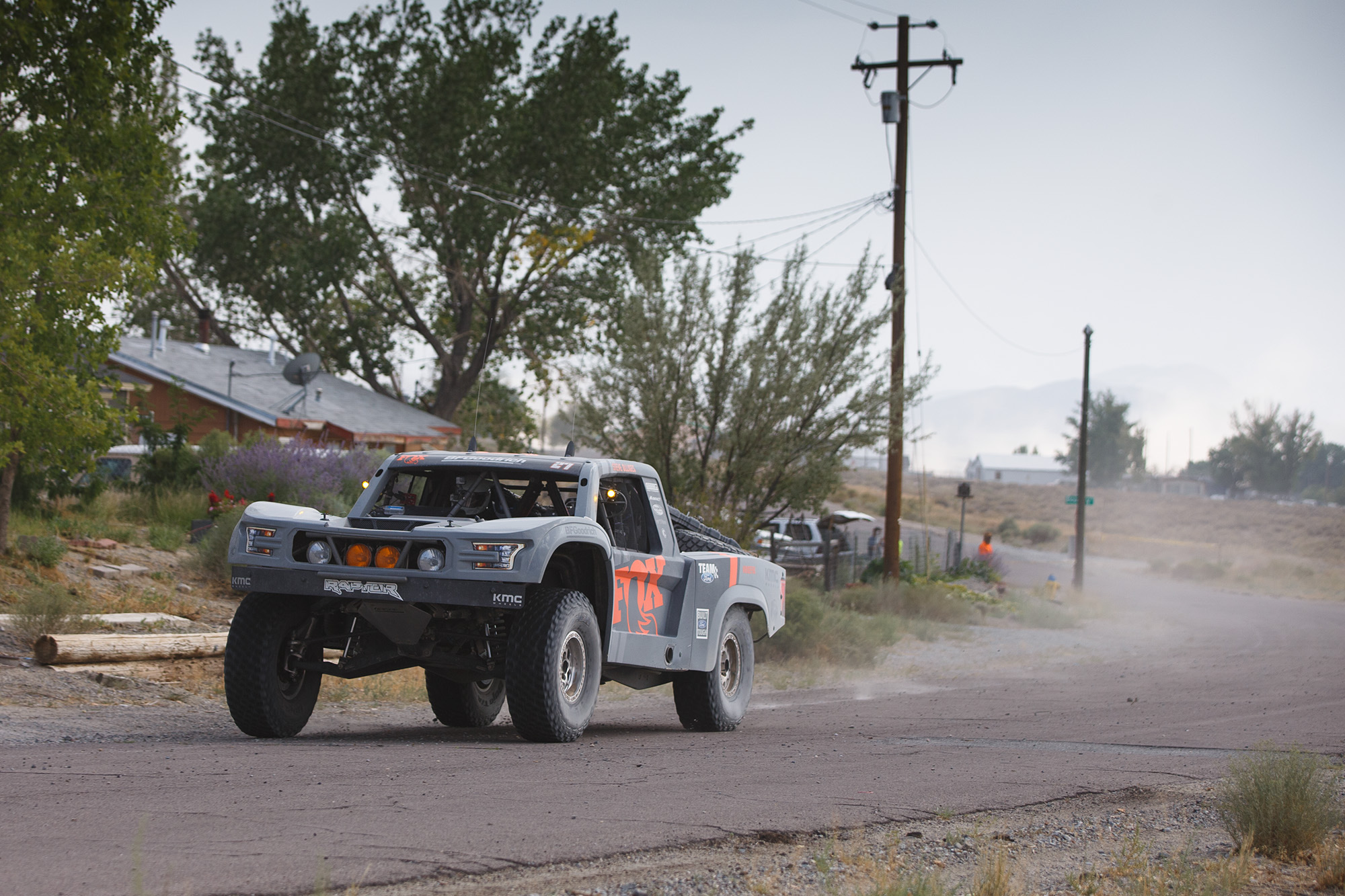 Steve Olliges moved up within the top 5 mix early in the day. Besides a few flats, Steve and his teammate Mark Newhan had a clean run to the finish. They chased through the dust and came in physically 3rd. The official results came out the next day, putting the #27 in 2nd place! This was a well deserved finish for the team!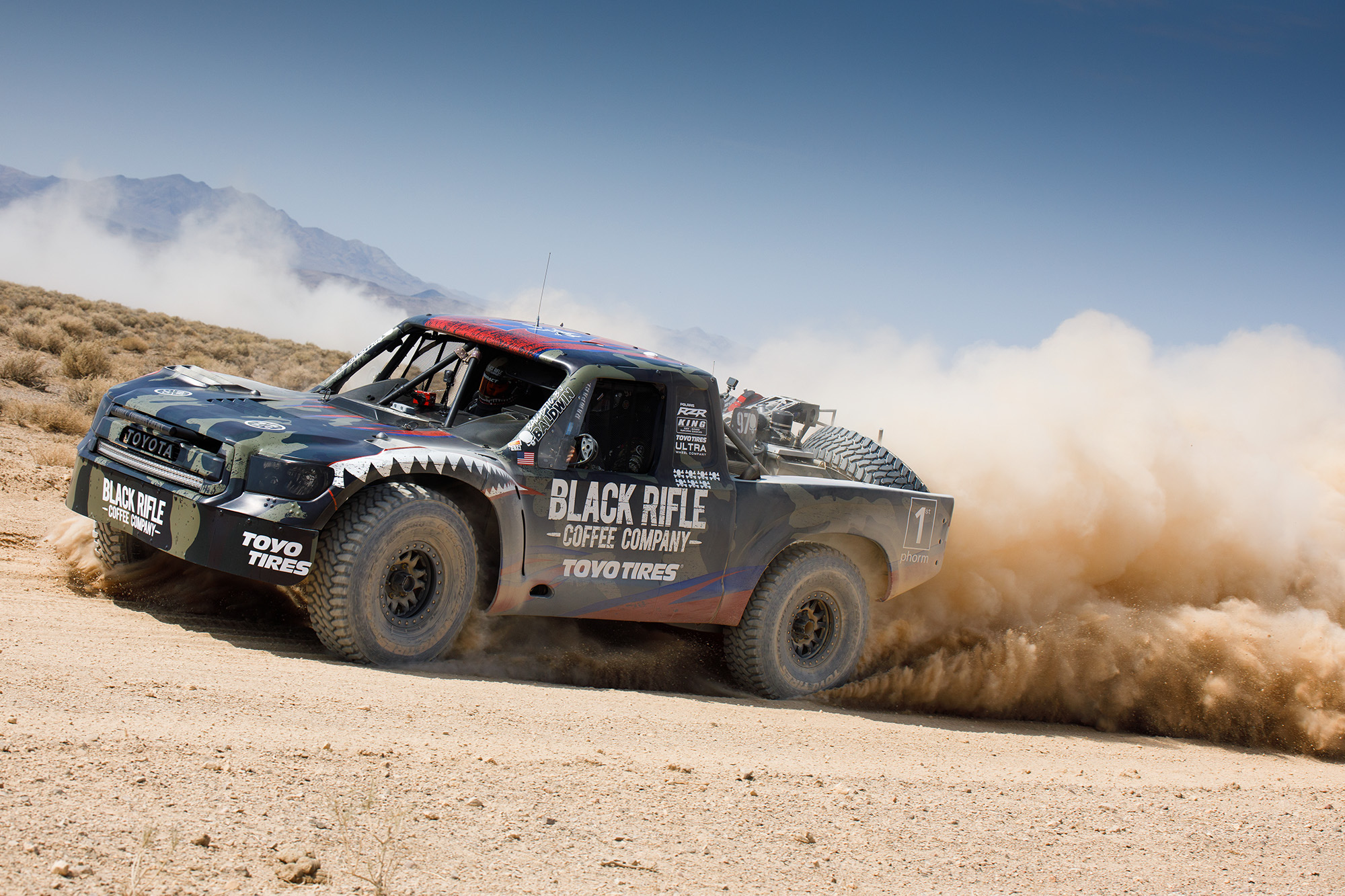 BJ Baldwin and co-driver Kyle Craft were 2nd off the line in their Black Rifle Coffee truck. They suffered a flat putting them back on time, but were able to make it back up and finished 3rd in class. Great to see Baldwin back on the box!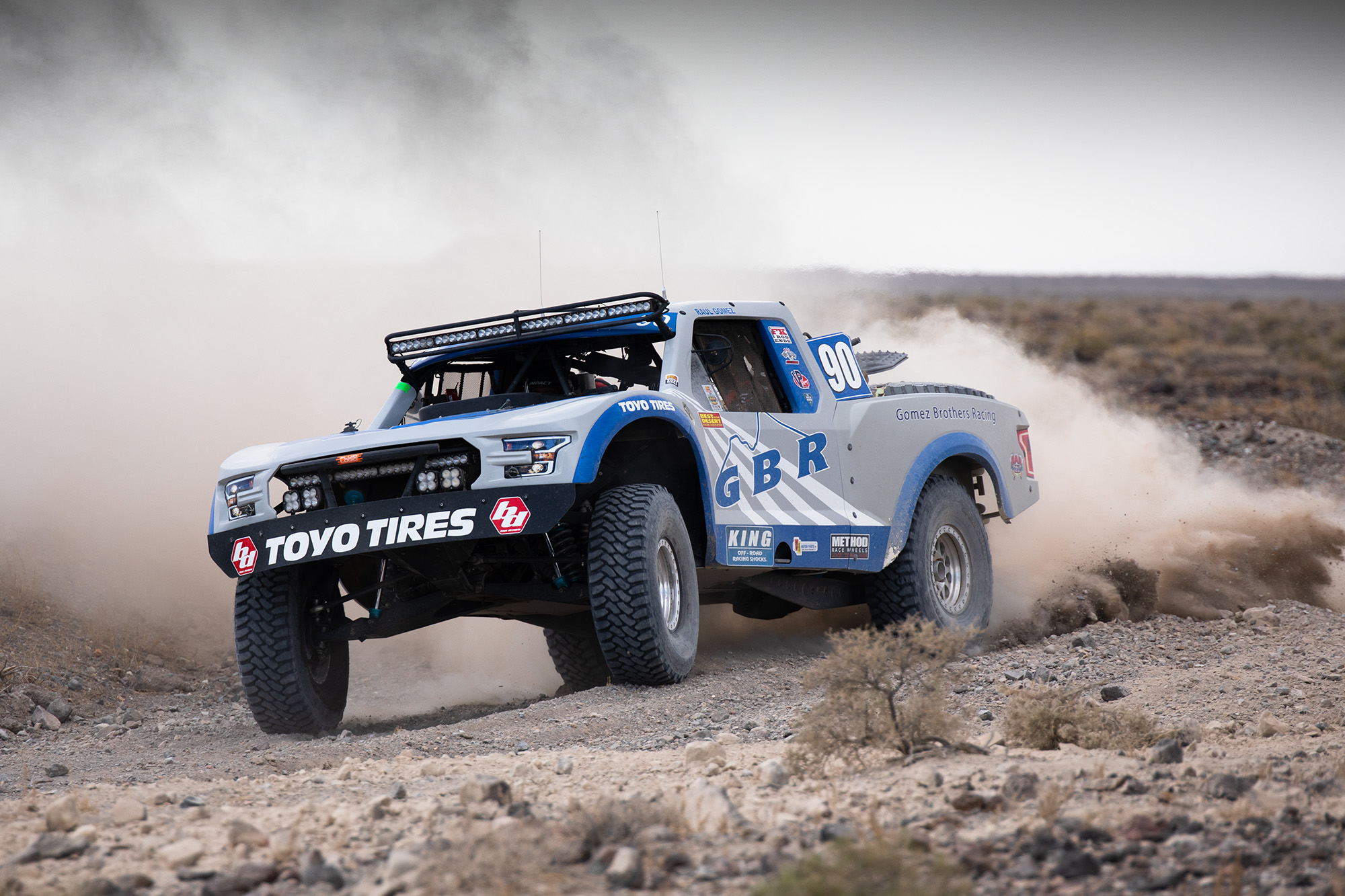 Raul Gomez in the Gomez Brothers Racing #90, started the race mid-pack. They drove smart and had a smooth race putting them across the finish line in 6th!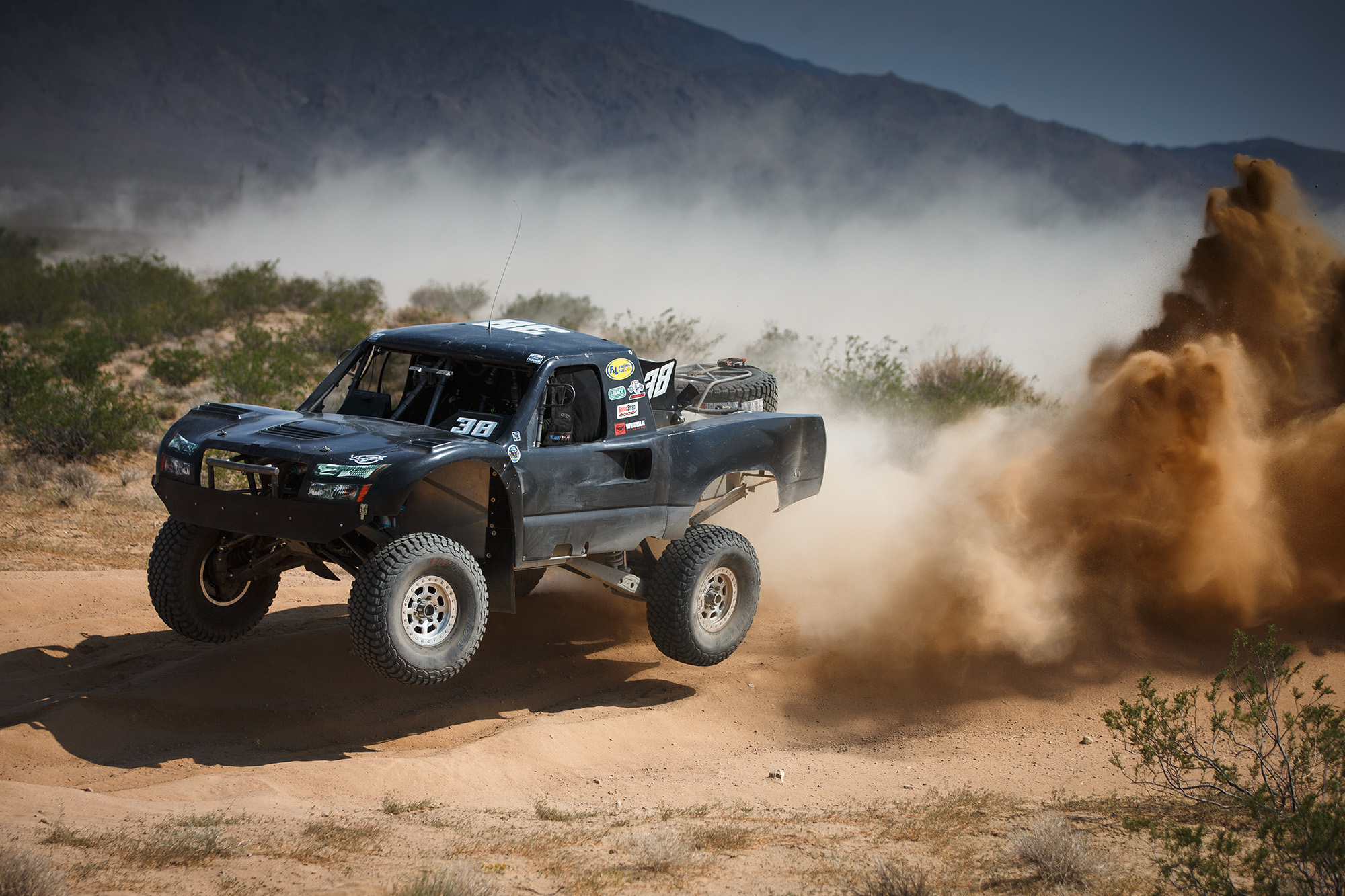 Eric Hustead, who finished 2nd in the recent Baja Nevada race, added another successful top 10 finish to this year's resume with a solid 9th place! Hustead and the team have been running with the top trucks lately. We hope to see it continue!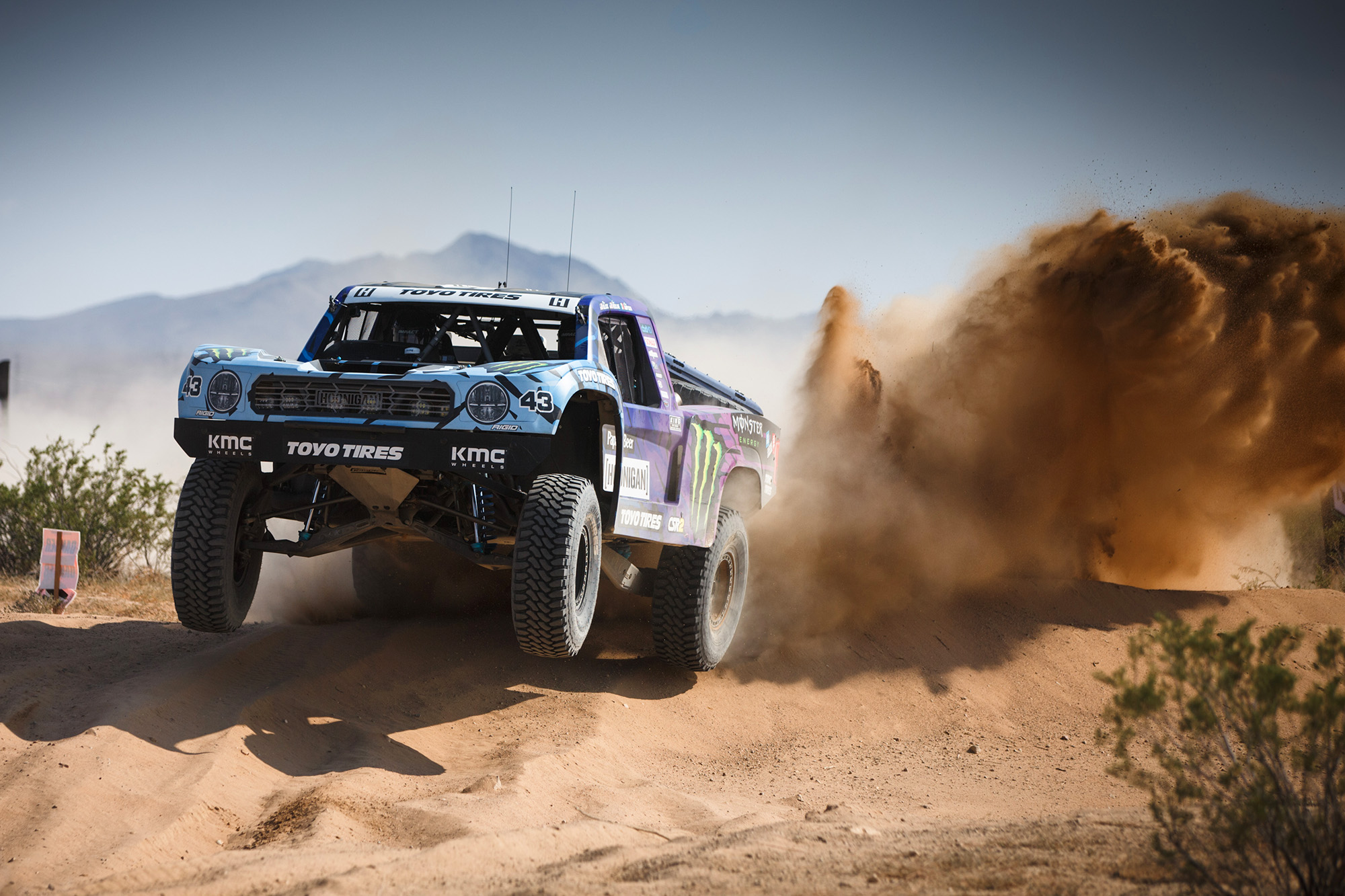 Ken Block and Jax Redline teamed up for this race and came in strong. They ran in the top 5 most of the day, but suffered several flat tires and loss of power steering, putting them back on time. The #43 would finish 10th for the day. We look forward to having Ken back in the driver seat with Jax for the 1000.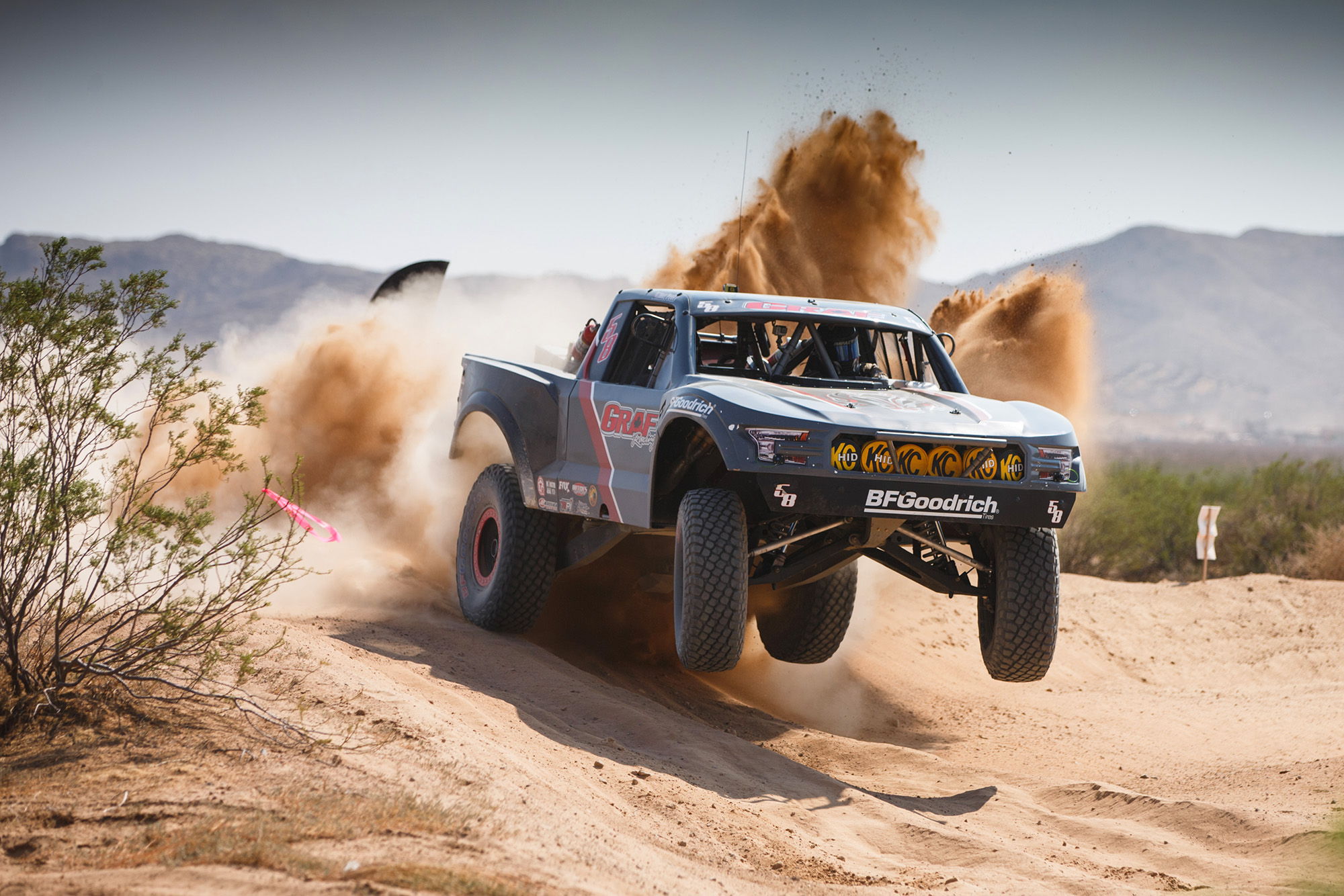 Tracy Graf and teammate Justin "Bean" Smith qualified top 10 for race day. They had a good run even with a mechanical issue during the race and would finish 15th in class!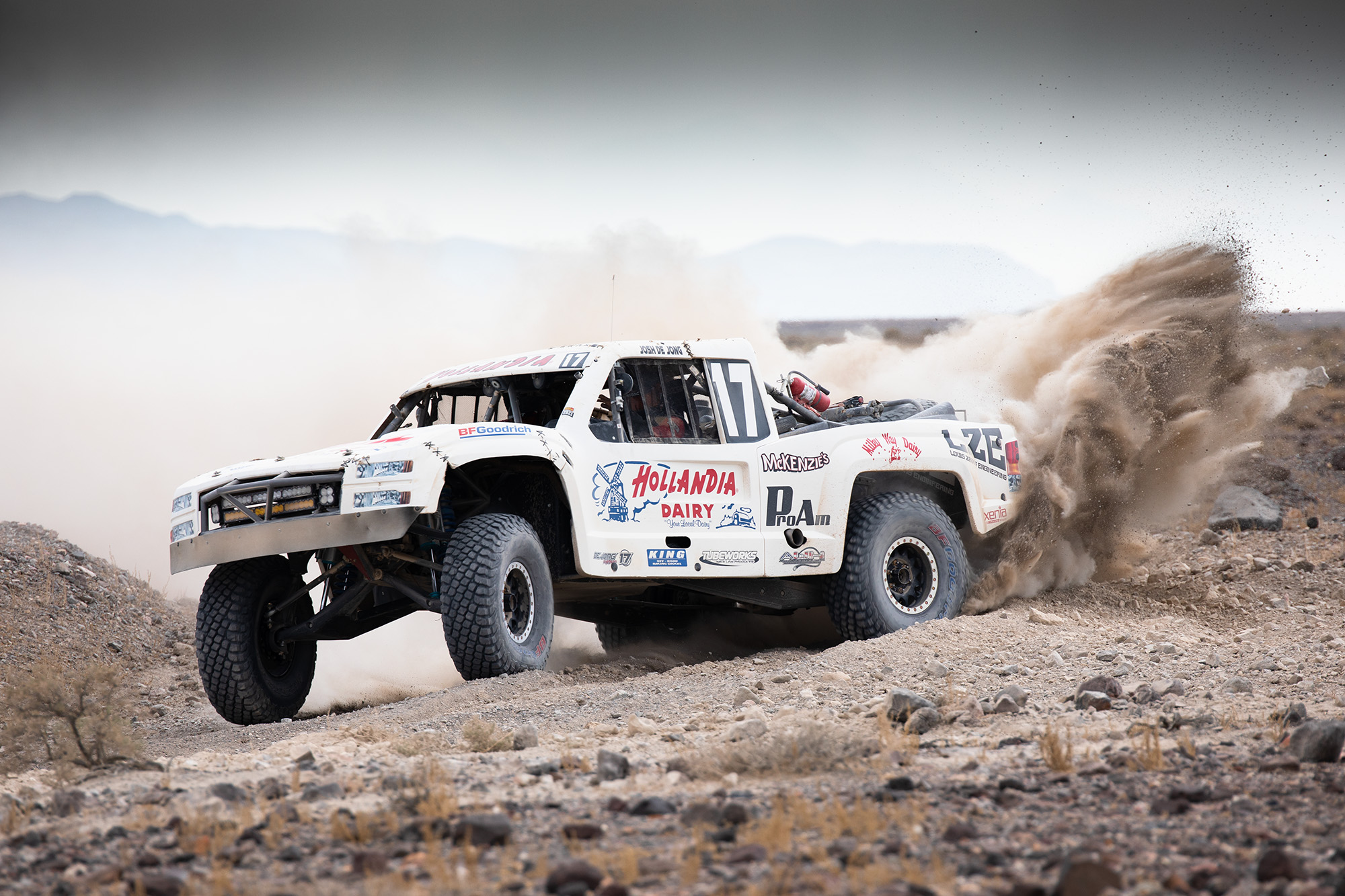 Josh De Jong had a roll-over incident in qualifying. Fortunately they drove away all in-tact, but would have a rear start for race day. The team charged hard and completed the race crossing the line in 16th.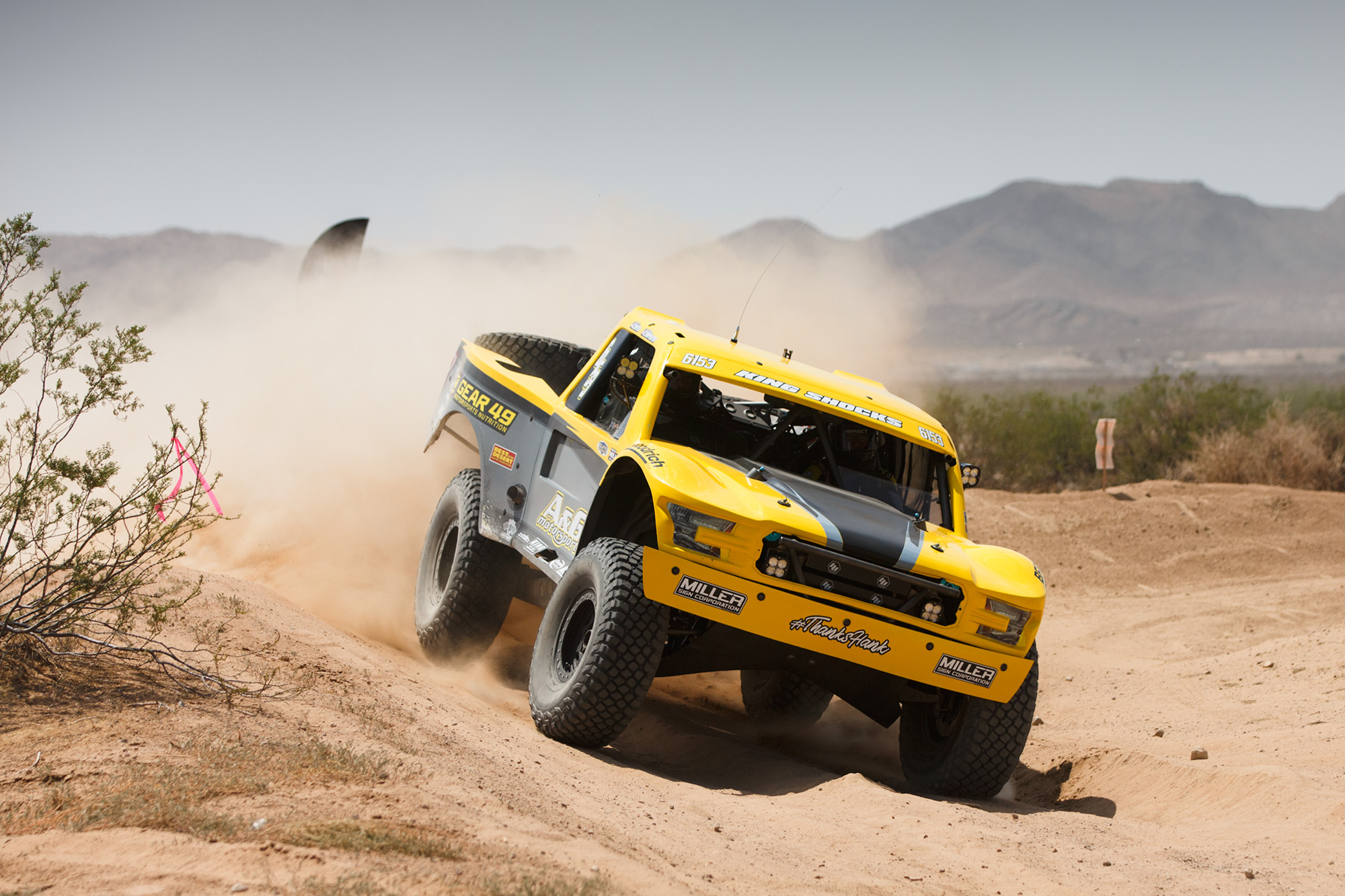 In 6100, Ray Griffith qualified 4th out of over 30 trucks in class. They brought the truck across the line in 5th on race day!
Team DRE Results
#27 Steve Olliges – 2nd
#97 BJ Baldwin – 3rd
#90 Raul Gomez – 6th
#38 Eric Hosted – 9th
#43 Jax Redline – 10th
#58 Tracy Graf    – 15th
#17 Josh De Jong – 16th
6100
#6153 Ray Griffith – 5th