The SCORE International series kicked off last weekend in San Felipe with a massive entry list of 269 racers. Fans and racers were excited to head back down south for this year's 250 after being cancelled last year. The race was bound to be action packed with a stacked field and 280-miles of desert racing. Team DRE came out strong, with 4 finishers in the Top 5 and 6 in the Top 10.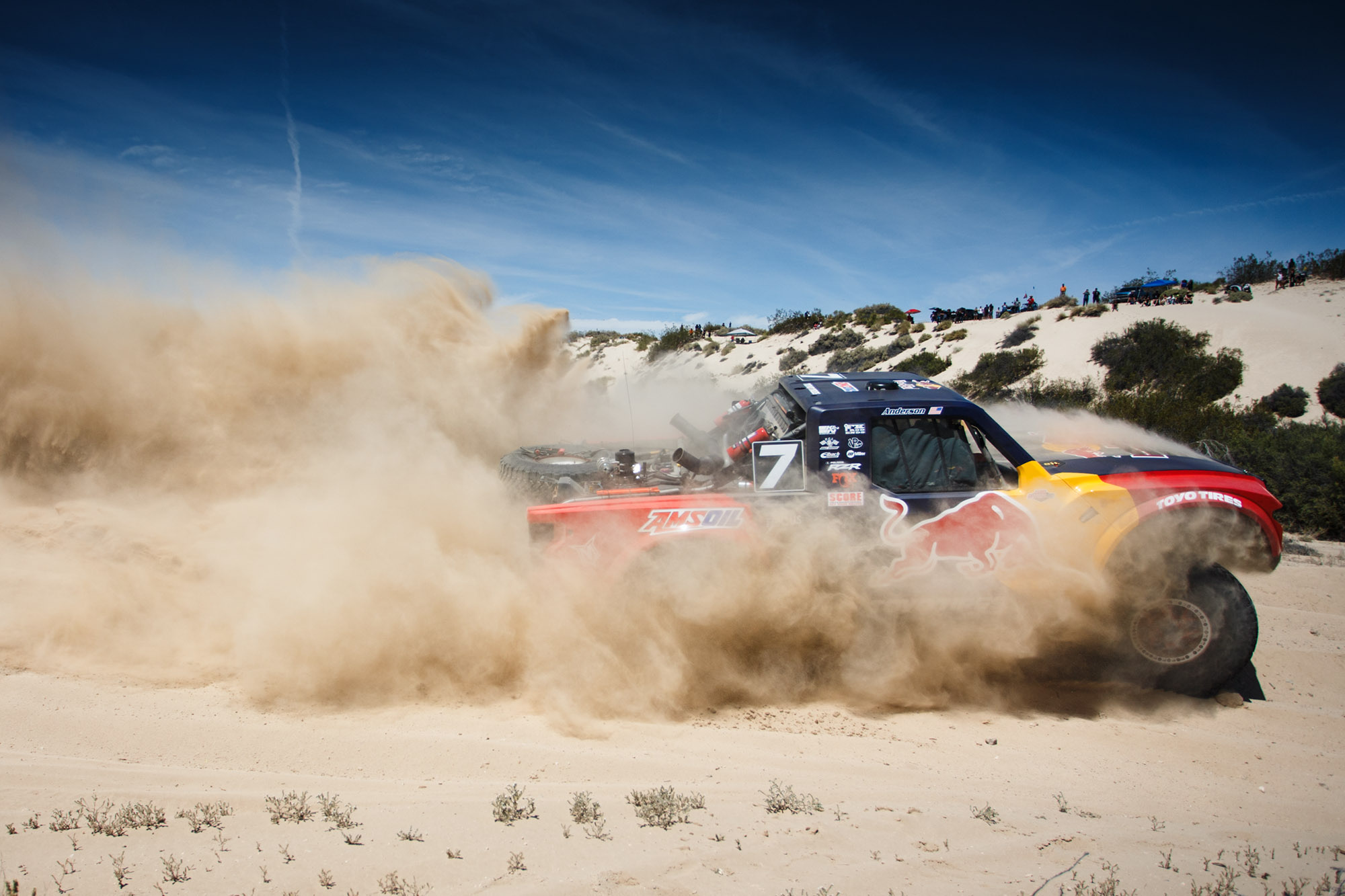 Qualifying was a challenge for drivers, as the 4.77-mile course quickly turned into a silt bed. Team DRE qualified 1-2-4-5 for race day with Bryce Menzies on the pole. Bryce had a fast time of 6:05 and Andy McMillin close behind him in 2nd with a time of 6:10. In 4th was Tavo Vildosola with a 6:16 and Alan Ampudia in 5th at 6:17.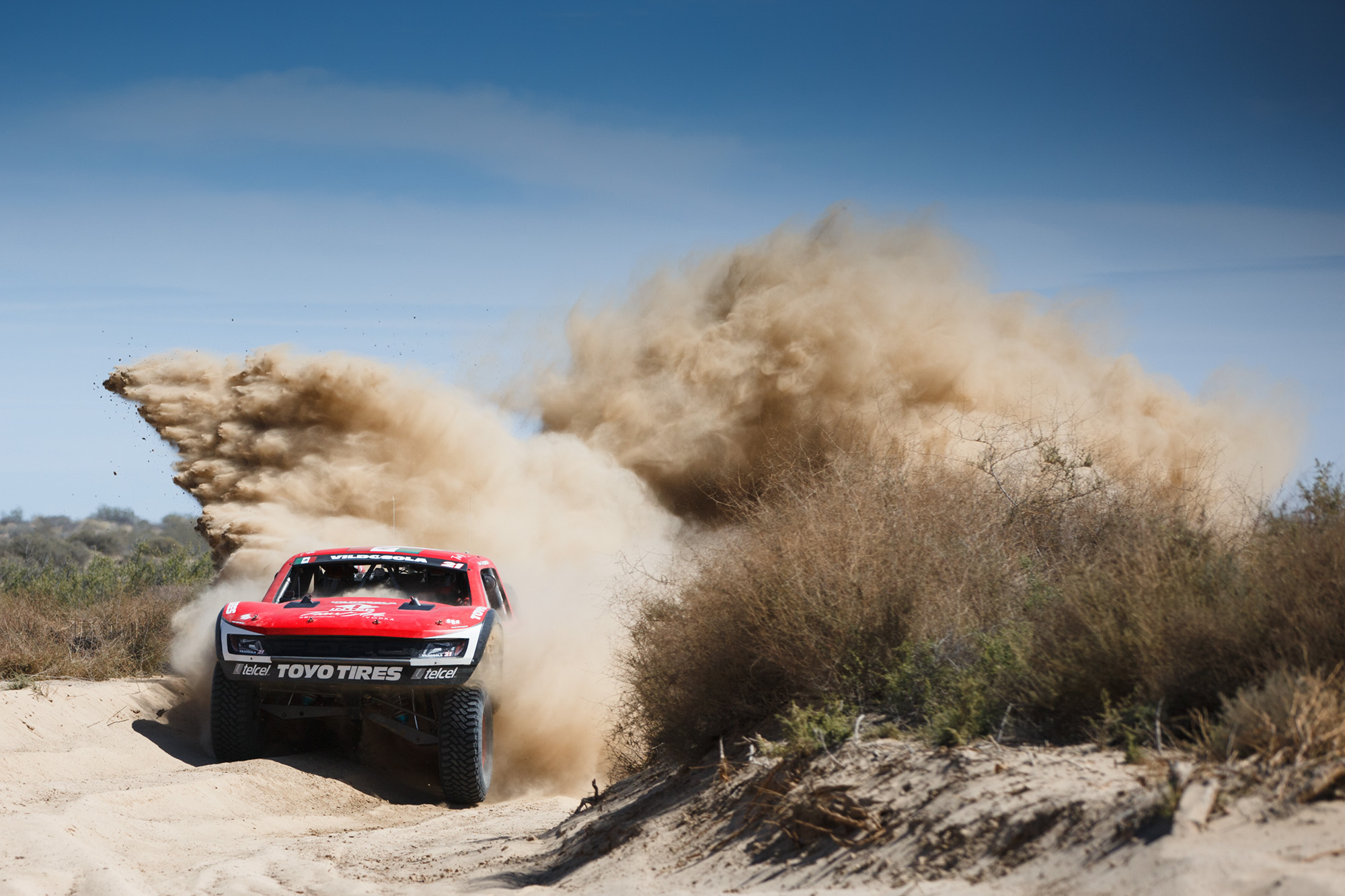 15 Dougans Racing Engines took the green flag on Saturday. Out front and dust-free was Bryce Menzies in his AWD Mason. Bryce just came off his win at the 2021 King of the Hammers earlier this year.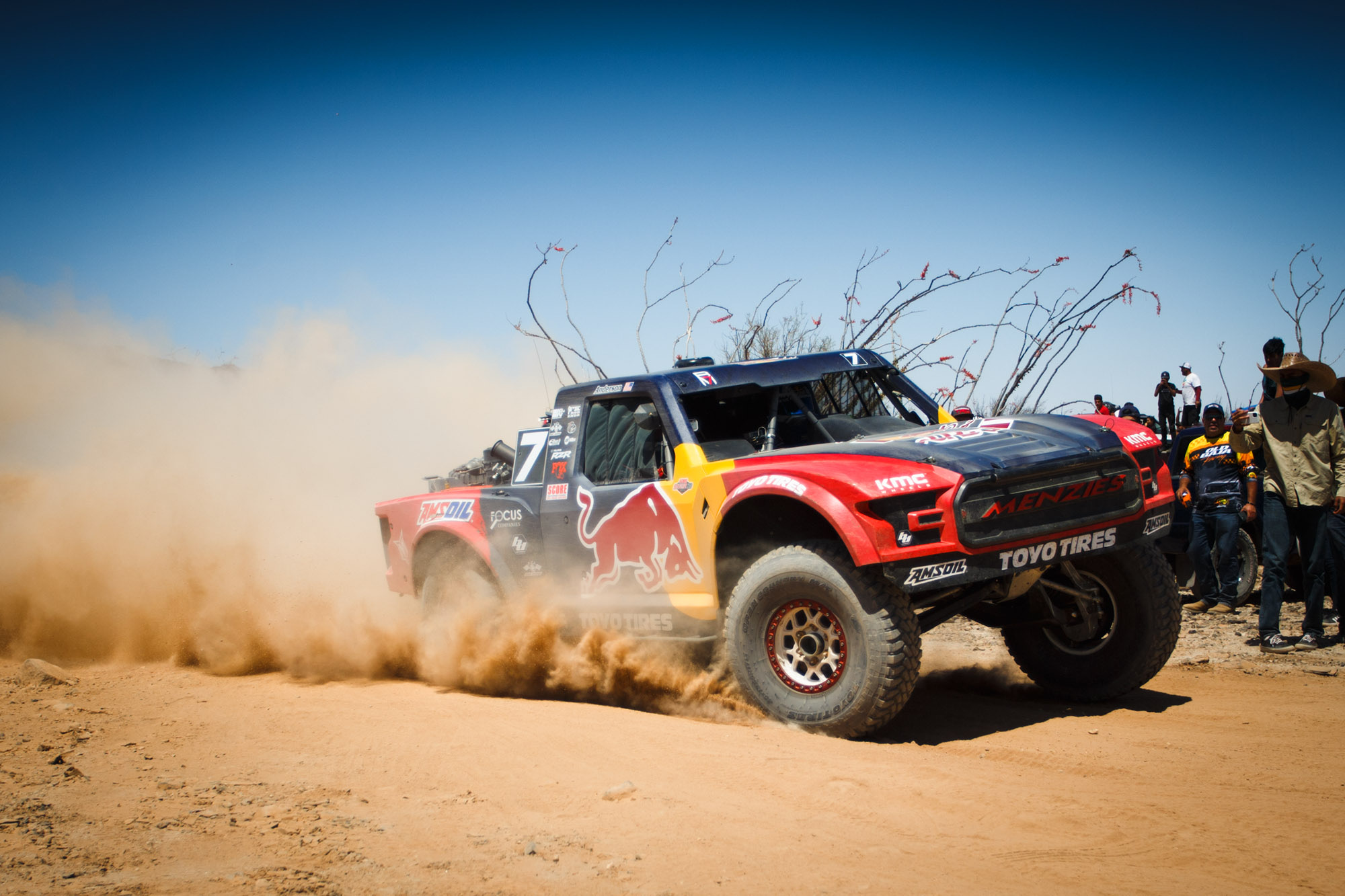 Andy McMillin, 2019 SCORE Points Champion, was 2nd off the line. Andy caught Bryce's dust early on but suffered a few flats and dropped back to 3rd place. He was able to maintain his position and finished the race in 3rd.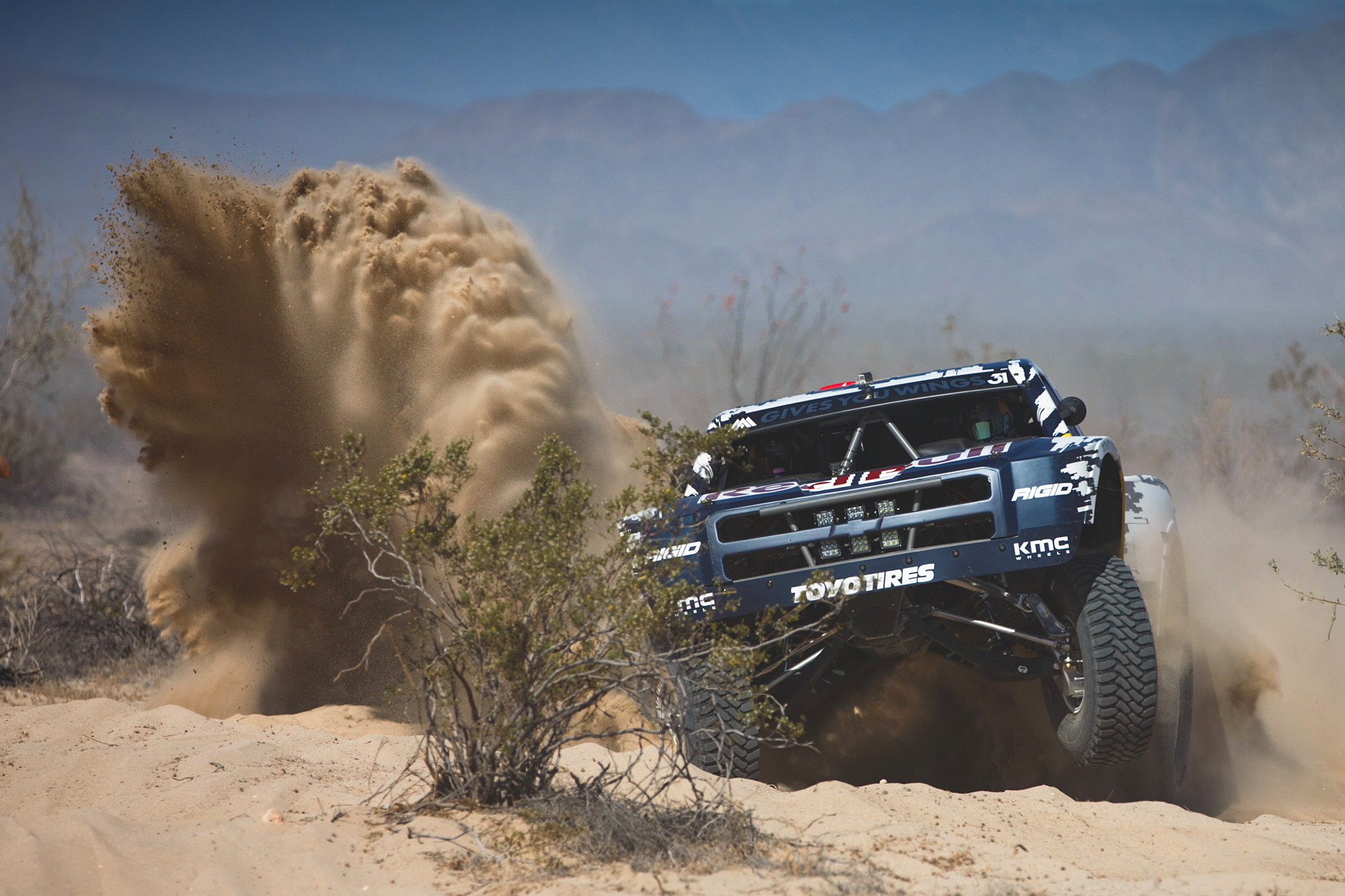 Alan Ampudia in the #10, started 5th in class and got a flat early on. They had issues with the jack during the tire change, putting them back a few positions. However, the 2019 Baja 1000 champion was able to make those positions back up by RM80. Team Ampudia finished 4th!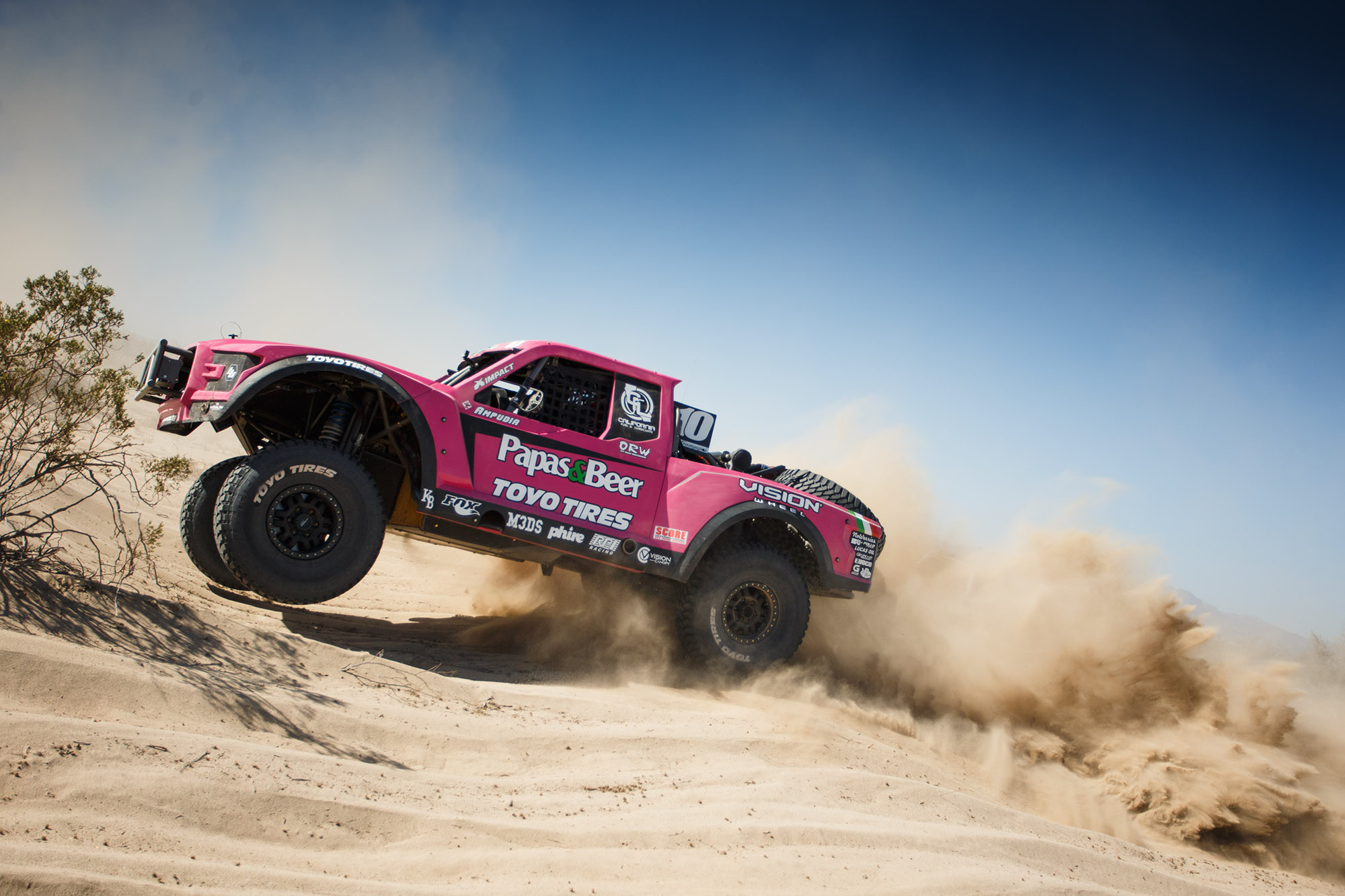 16-year-old Jax Redline was on a mission on race day. He qualified mid-pack, in 10th place, but moved up to 6th physically halfway through the race. Jax made up one more position before the finish and took home 5th place!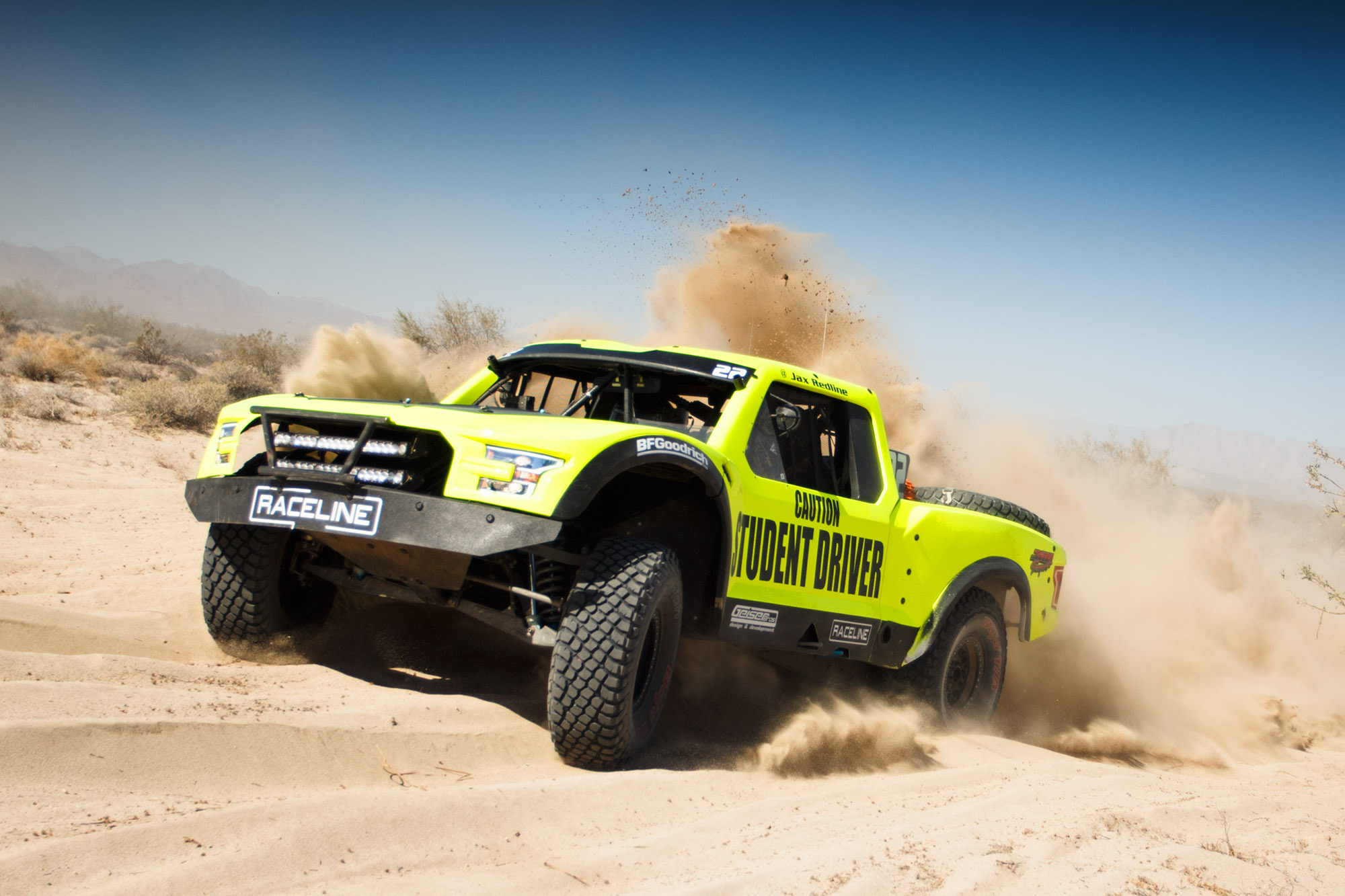 Tavo Vildosola, 4th off the line in the #21 had a rough race but pushed and made it to the finish. In his post-race report, Tavo stated that while the 9th place finish is not what they were hoping for, they were grateful to finish and are happy with a top 10 starting position for the Baja 500.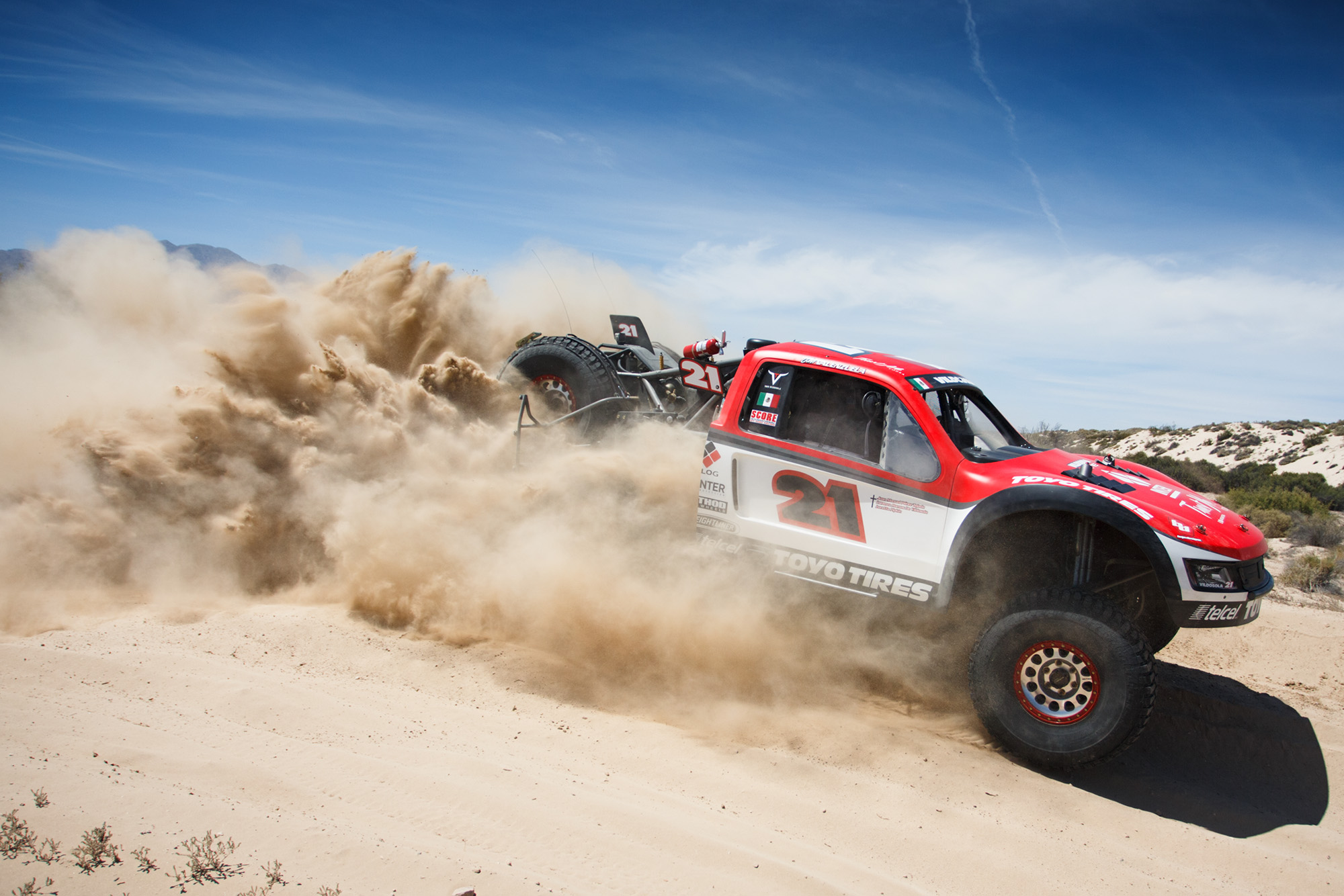 Steve Olliges, driver of the #51 truck drove a clean, smooth race and came up from 21st place to 10th. This will put Olliges in the Top 10 starting the Baja 500.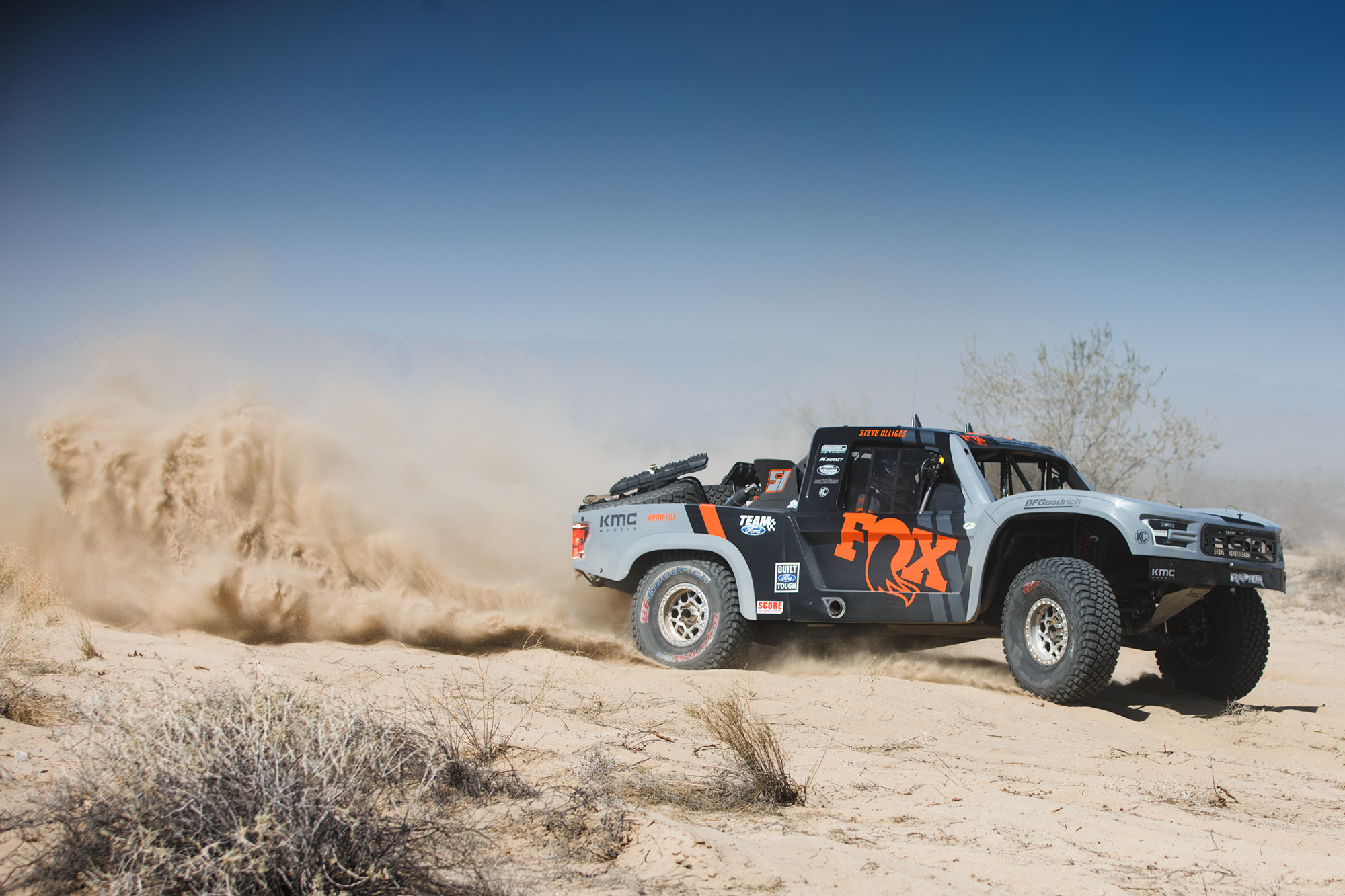 Cameron Steele, who ran Pistol Pete's #2 livery to honor him at his favorite race, swapped race trucks after facing issues during qualifying. The Desert Assassins team pulled out their OG Geiser truck to compete in the race on Saturday. The #2 started at the back of the pack but managed to finish 13th out of over 30 Trophy Trucks.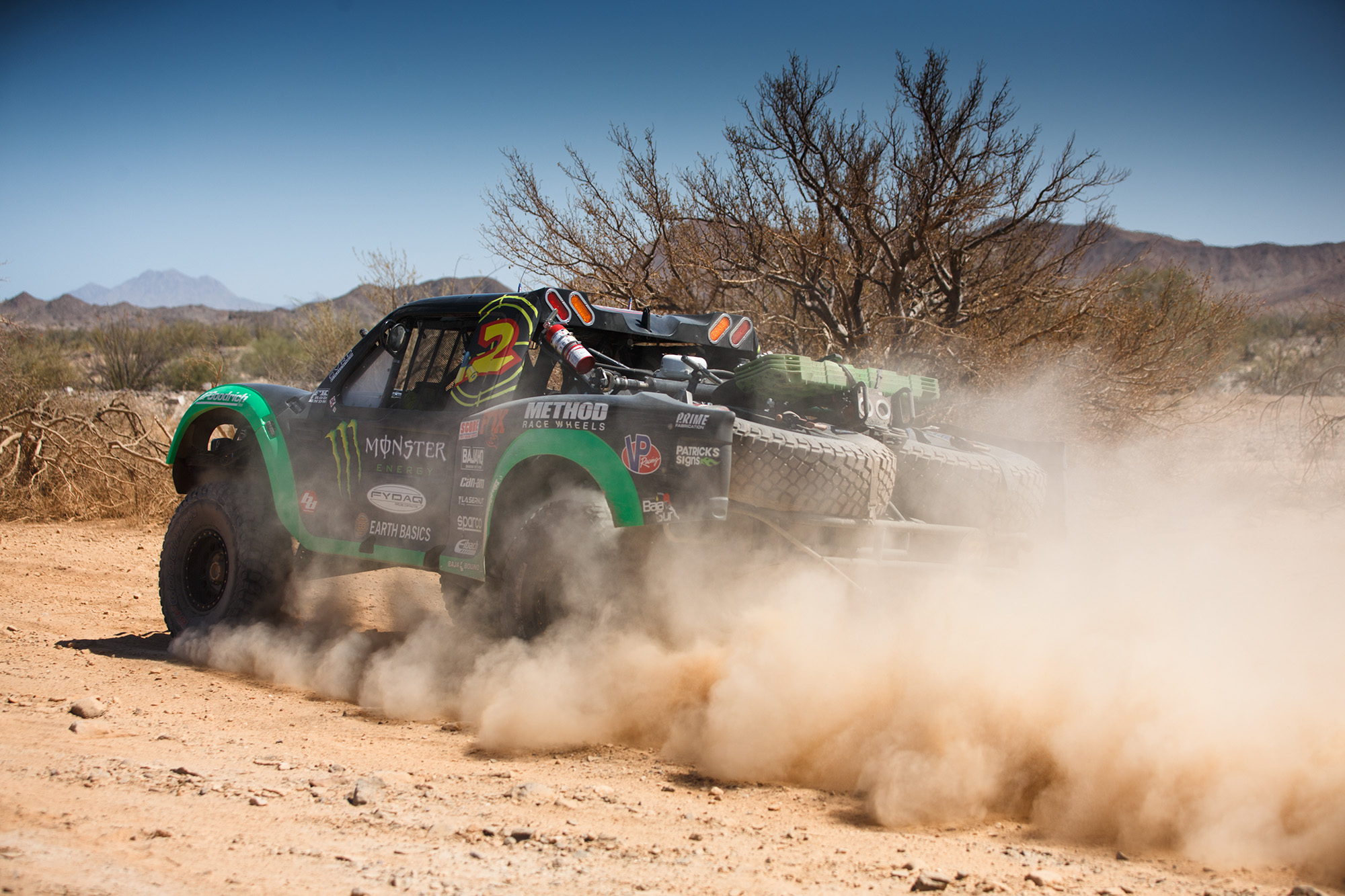 Menzies stayed ahead of the pack all day and WON the San Felipe 250 with a total time of 4:28:00, only 16 seconds ahead of second place. What a good race! Huge congrats to team Menzies on another win.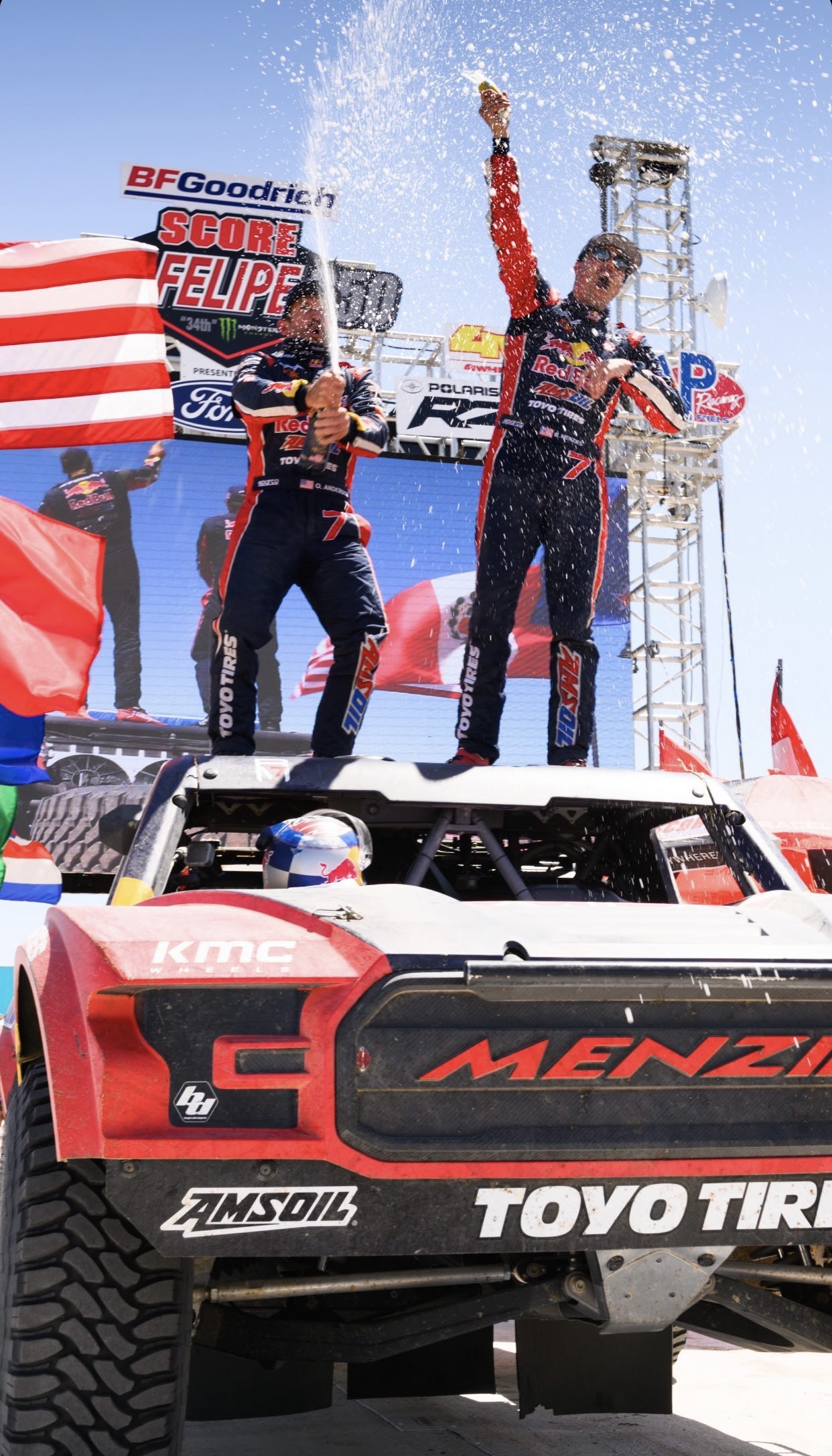 In the Trophy Truck Spec class, the #228 of Ryan Hancock qualified 4th. During the race they moved up to 1st physically out of the 34 trucks in class. Hancock finished 1st physically but was moved back to 2nd after corrected times. Still a great race for Team Alexander!
With San Felipe behind us, we head to the BITD Silver State 300 and then the Legacy Baja Nevada!
Team DRE Results – 2021 San Felipe 250
Trophy Truck
1st – Bryce Menzies #7
3rd – Andy McMillin #31
4th – Alan Ampudia #10
5th – Jax Redline #22
9th – Tavo Vildosola #21
10th – Steve Olliges #51
13th – Cameron Steele #2
17th – Eric Hustead #36
Trophy Truck Spec
2nd – Ryan Hancock #228